I love this vintage inspired color palette of pink and mint green. It reminds me of Christmas and my favorite chocolate holiday mints from – Sally Lane Candy Farm in Paris, TN. Yes, you heard that right – chocolate peppermints inspired my holiday decor!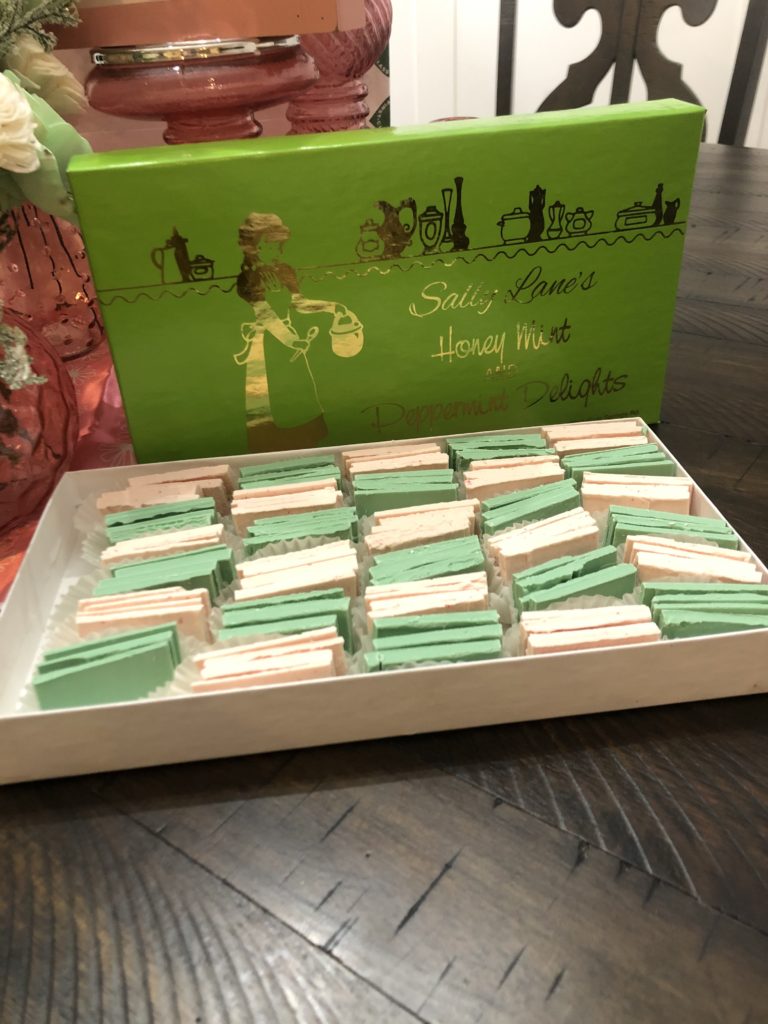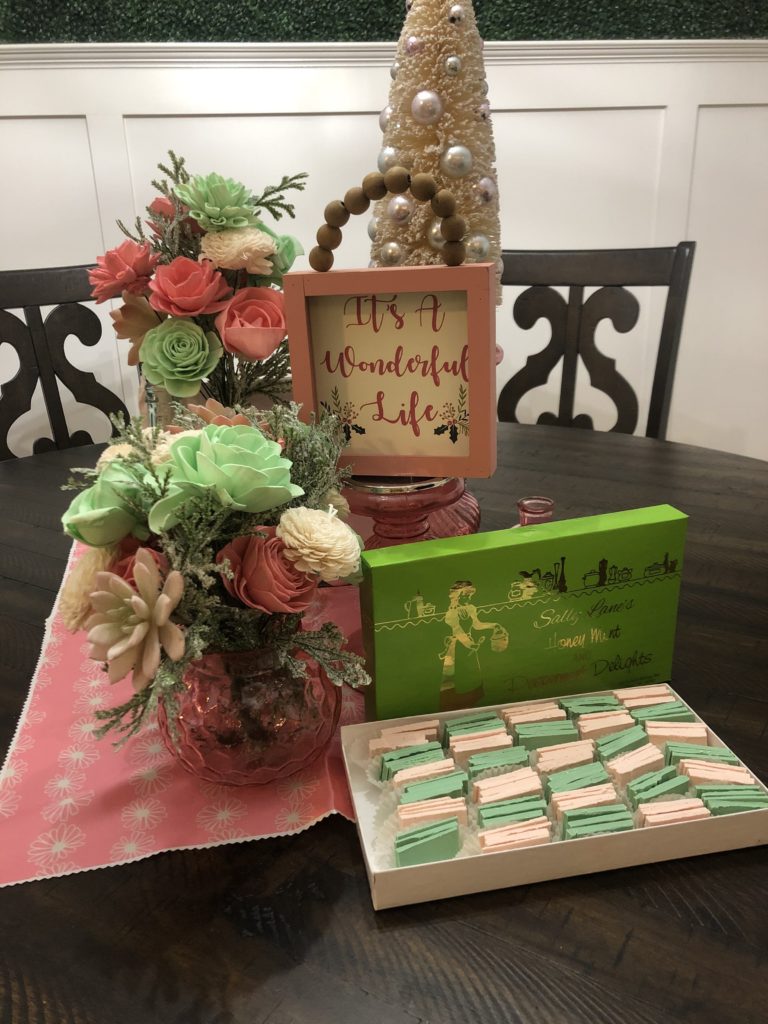 I dyed Sola Wood flowers for the first time! It was surprisingly easy. I just diluted a cup of acrylic paint with water and dip the flowers in the cup. I laid them on a paper towel to dry and used floral wire and hot glue to attach the stems. Great way to create custom colored flowers! Keep in mind that Sola Wood feels more like foam than wood. The bark is just really lightweight and almost spongey.
I reused the Sola Wood flower arrangements for my Marvelous Mrs. Maisel party! They worked great!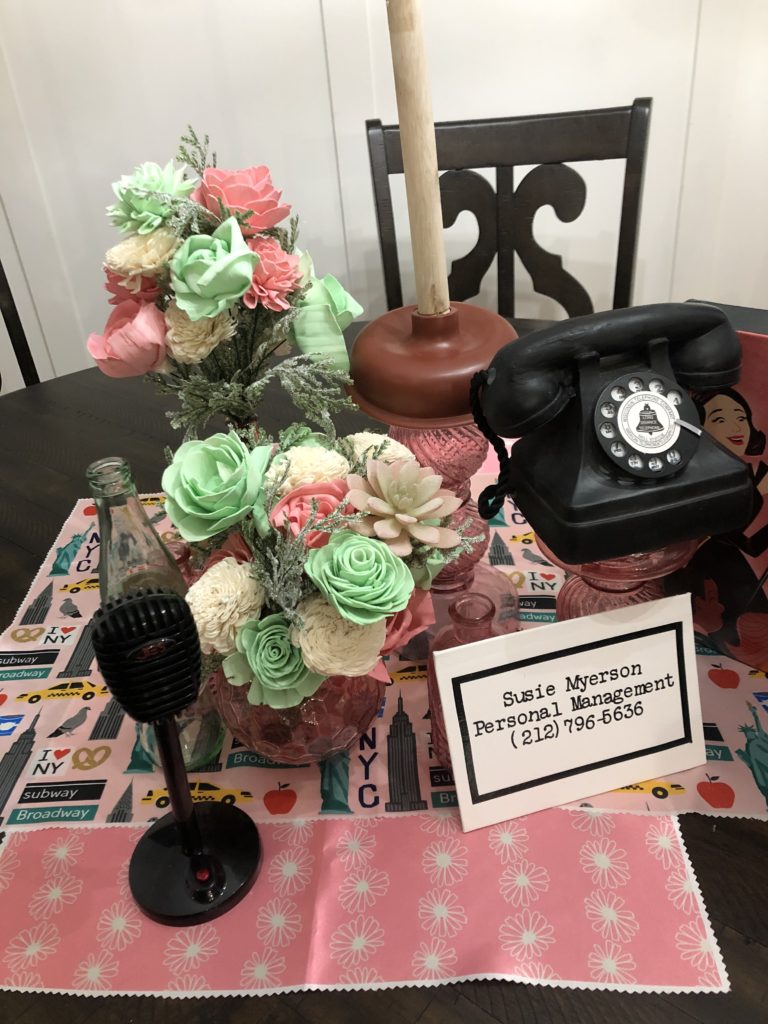 I've been on the hunt for a vintage silver/tinsel tree for years and never found one with all the pieces and within my budget. I had to settle on this tree from Amazon. Overall, it's shorter than 6ft and not very wide but it does the job. Color wheels are hard to find and very expensive so I went the high tech approach with color changeable LED strobe lights. I can control the colors on my smart phone and it syncs the lights to music. Here is a video of me trying it out with a Christmas classic by Nelly.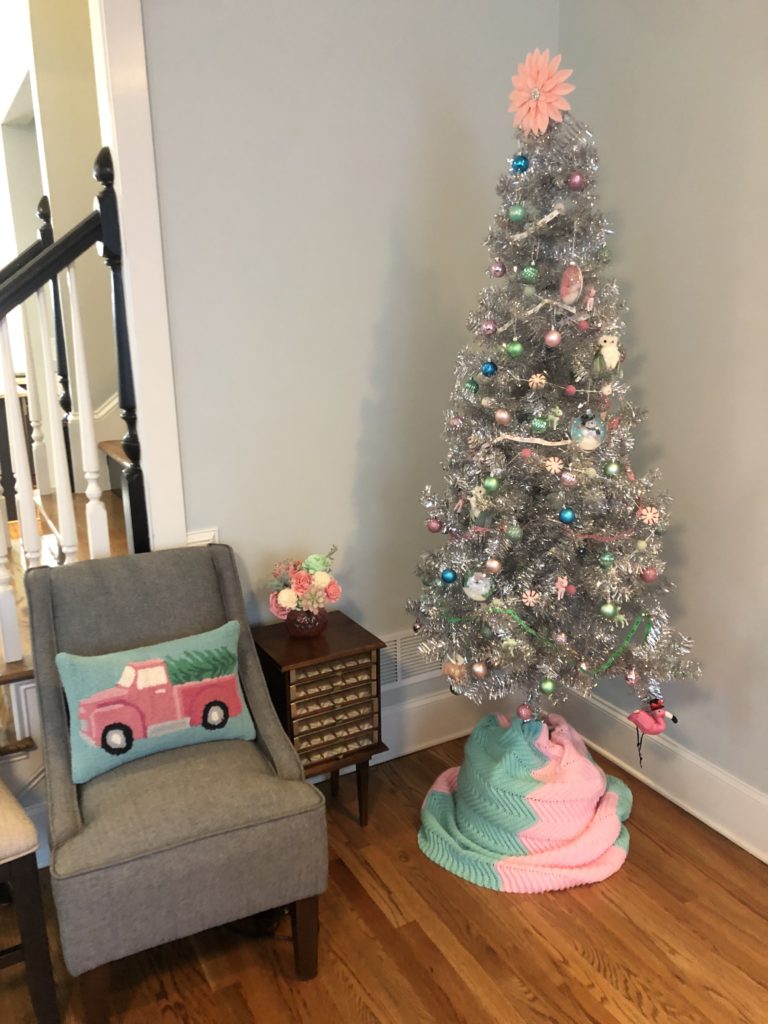 I made the "Be Merry Y'all" garland with sheets of felt and letters cut from my Silhouette machine. I stuffed each letter with cotton fiber fill as I encased each letter with a blanket stitch with my sewing machine.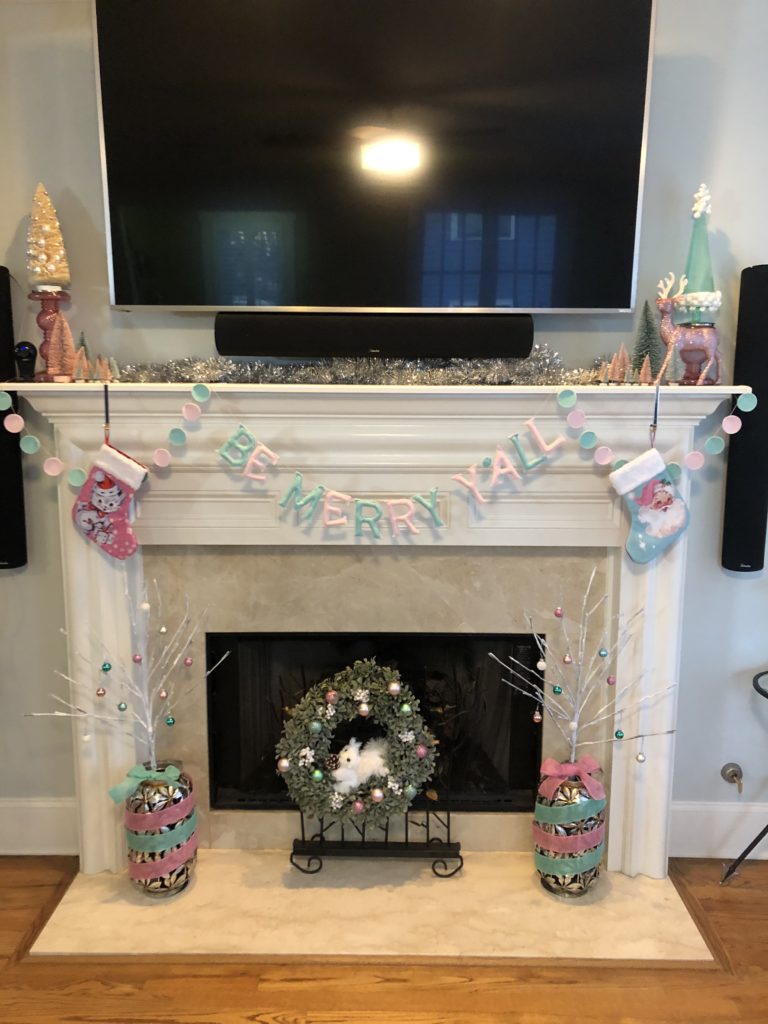 The bottle brush trees from Amazon were spray painted pink and mint.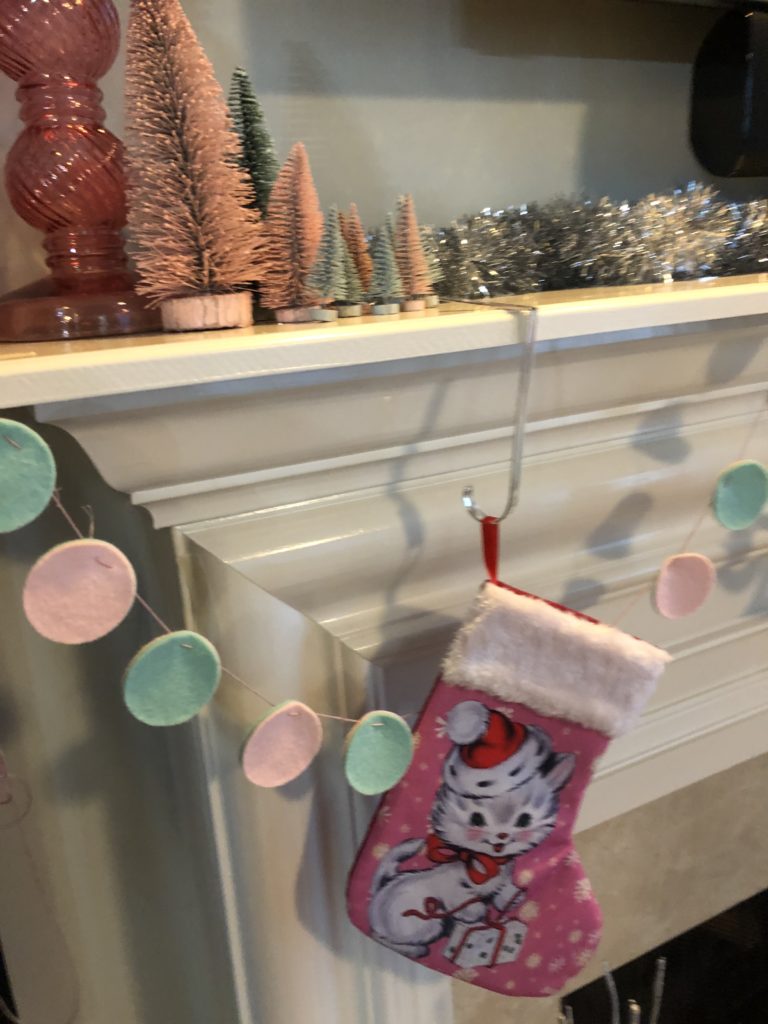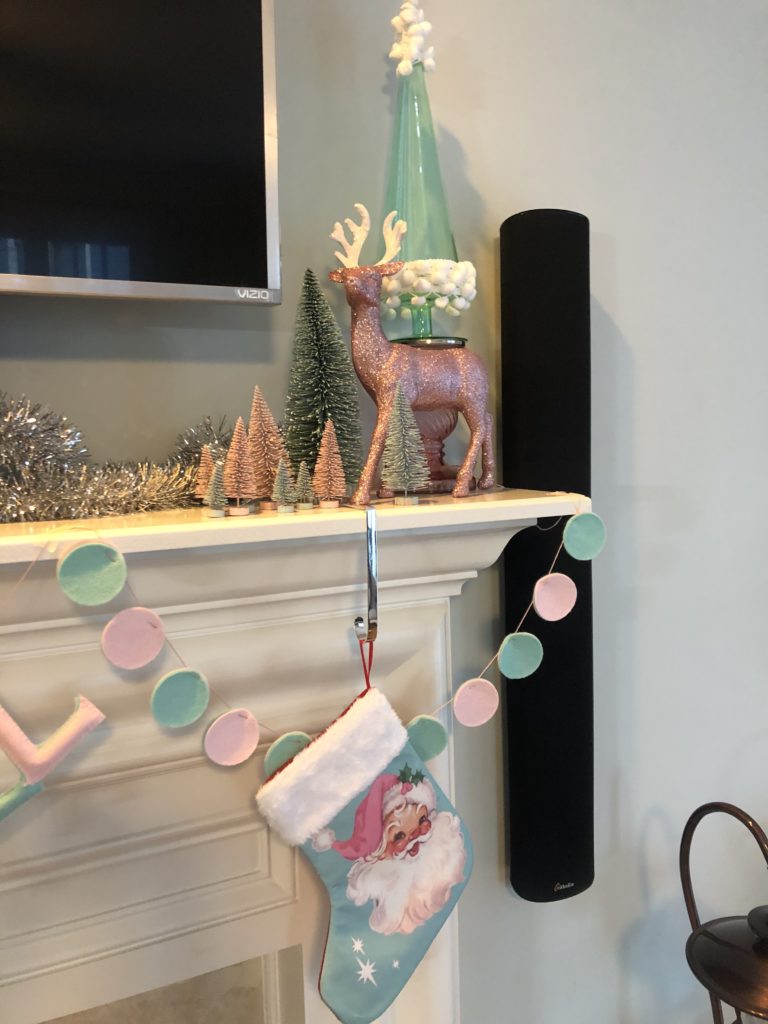 The reindeer, pink glass candle holders/stands, glass tree and large bottle brush tree is from my local At Home store.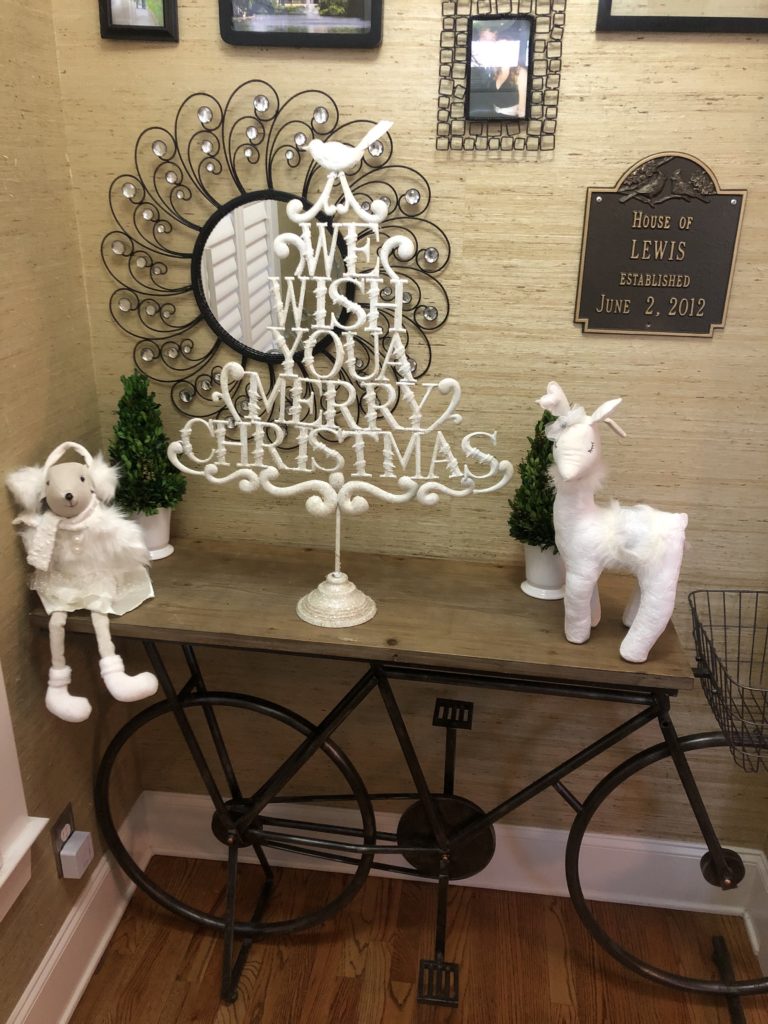 2020 Holiday Decor Update:
I changed a few things around for 2020. My mantle got a slight update: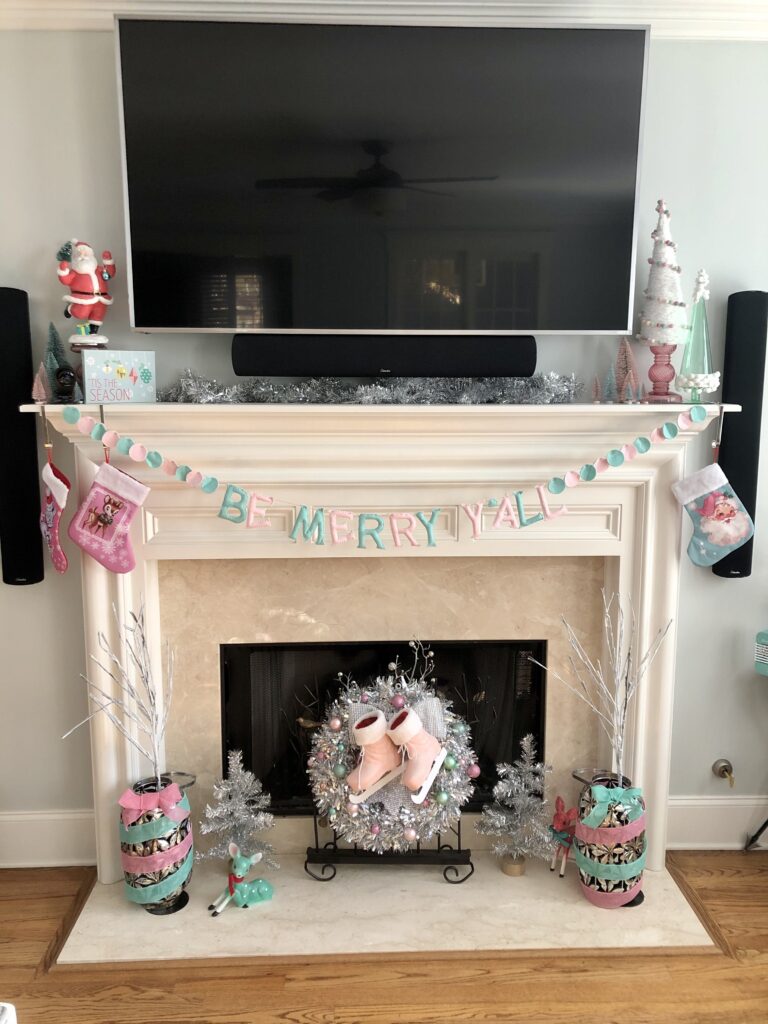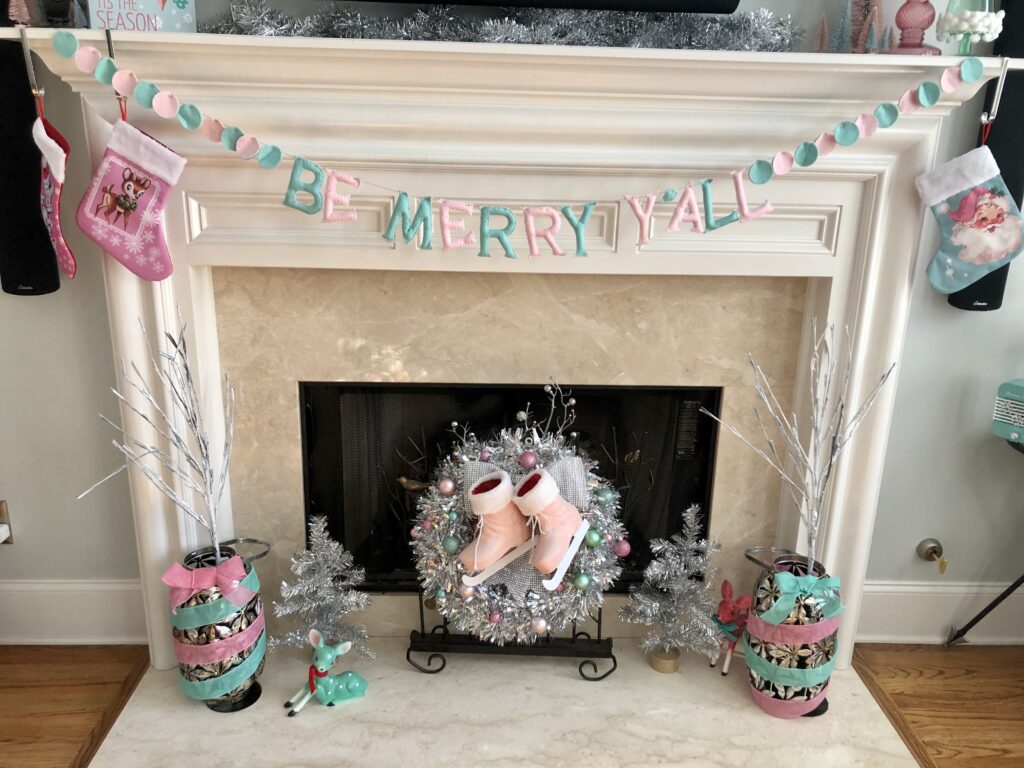 The biggest update for 2020 is the inclusion of our dog Muffin this year! She has a stocking and seems to leave the tree alone for the most part: