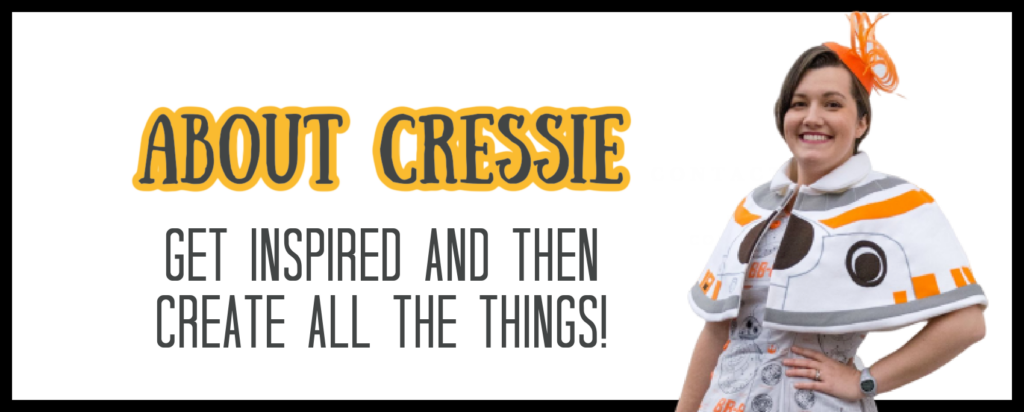 I am a thirty-something who enjoys designing, pattern-making and sewing women's fashions from my home studio. I am married to the awesome Chris of Coded Robot fame and I live in Atlanta, Georgia with my adorable rescue pup Muffin.
Although I have no professional training, sewing and designing has been my passion and hobby since my grandma taught me how to thread a needle at the age of 8. I not only create my own original designs, but I enjoy recreating dresses from pop culture/movies/TV and historical references.
My designs have been featured on Cheezburger.com, geekologie.com, The Chive, i09.com and The Mary Sue as well as Mashable's top 26 costumes of 2013 (i'm #20). My special event design has been featured on Hostess with the Mostess® (HWTM) , Ashley's Bride Guide and my local PBS station. I was also chosen from a national contest to be a designer for the first Her Universe Fashion Show at San Diego Comic Con where I won a special mention from the judges. In 2020, I was a top 10 finalist for Disney's D23 Halloween Mousequarade.
I hope you enjoy this site and feel inspired to create your own geek fashion and nerd abode!