Happy Birthday Muffin! Our precious dog Muffin turned 7 years old. How did I throw a birthday party for a dog during quarantine? Read on….
About Muffin:
Muffin was adopted from the Jail Dogs program at the Gwinnett County Jail in March of 2020, right before the pandemic lockdown. This is a wonderful program where the inmates care for and train dogs from a local shelter. They teach them obedience and observe each dog's unique personality and help match with adoptive parents. I fell in love with Muffin after seeing this photo on the Jail Dog Facebook page. I knew immediately that I had to submit an application: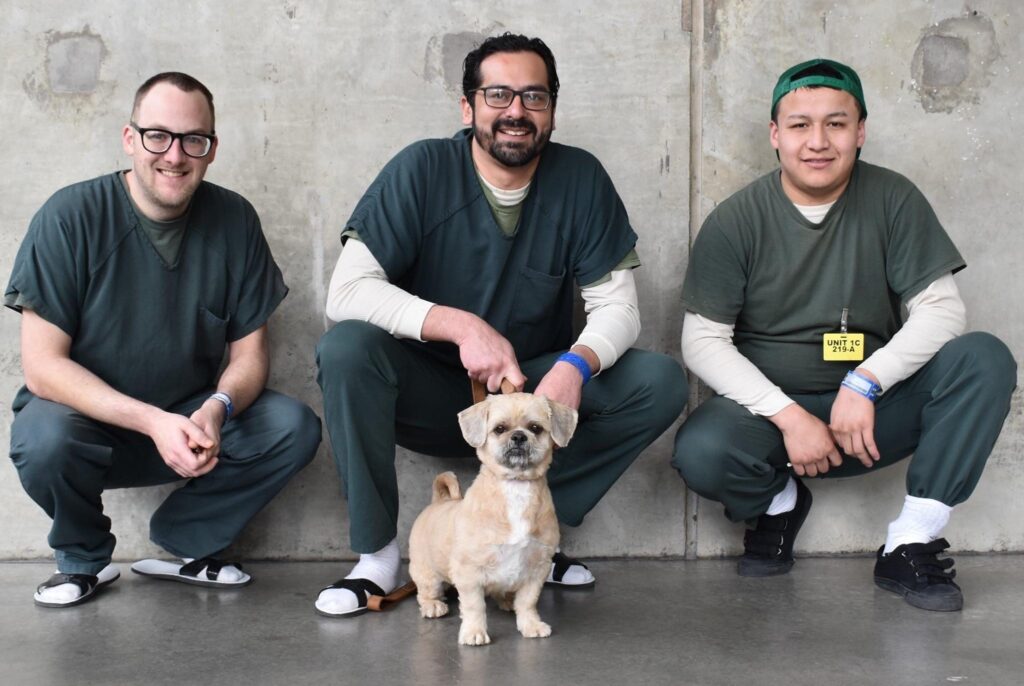 We were so fortunate that our application was chosen. She is a very special dog who was abandoned at a groomer. We don't know how old she is but the vet thinks she was around age 6 when we adopted her in 2020. After a doggie DNA test, we discovered that she is part Pekinese, Shih Tzu and Lhasa Apso.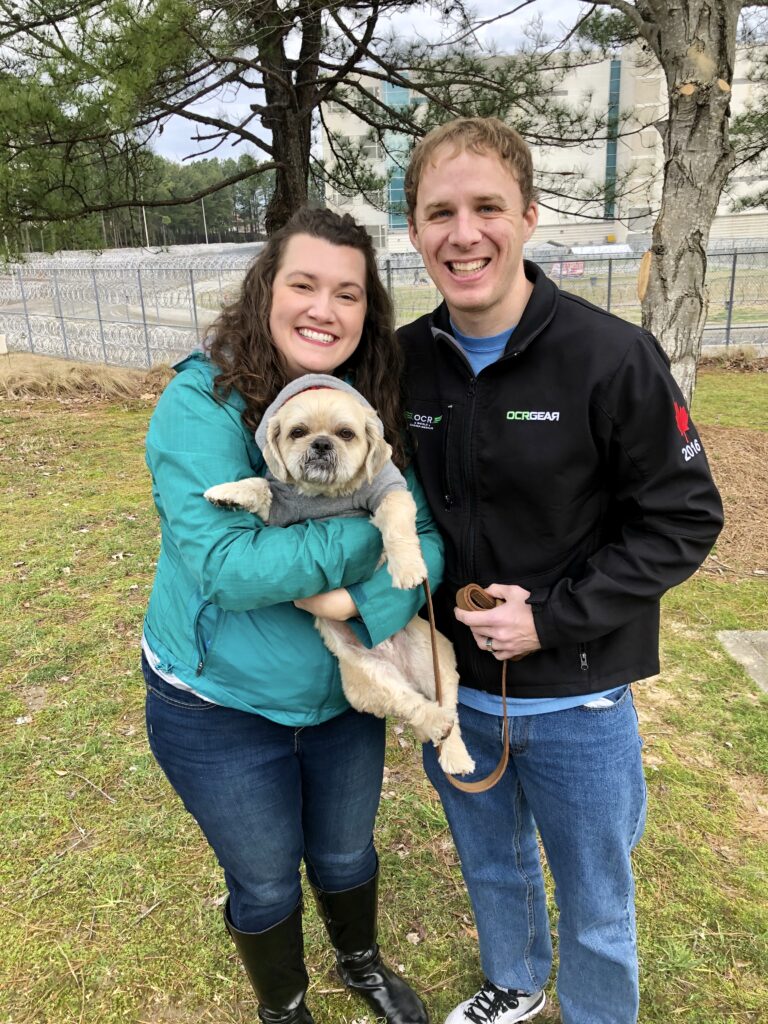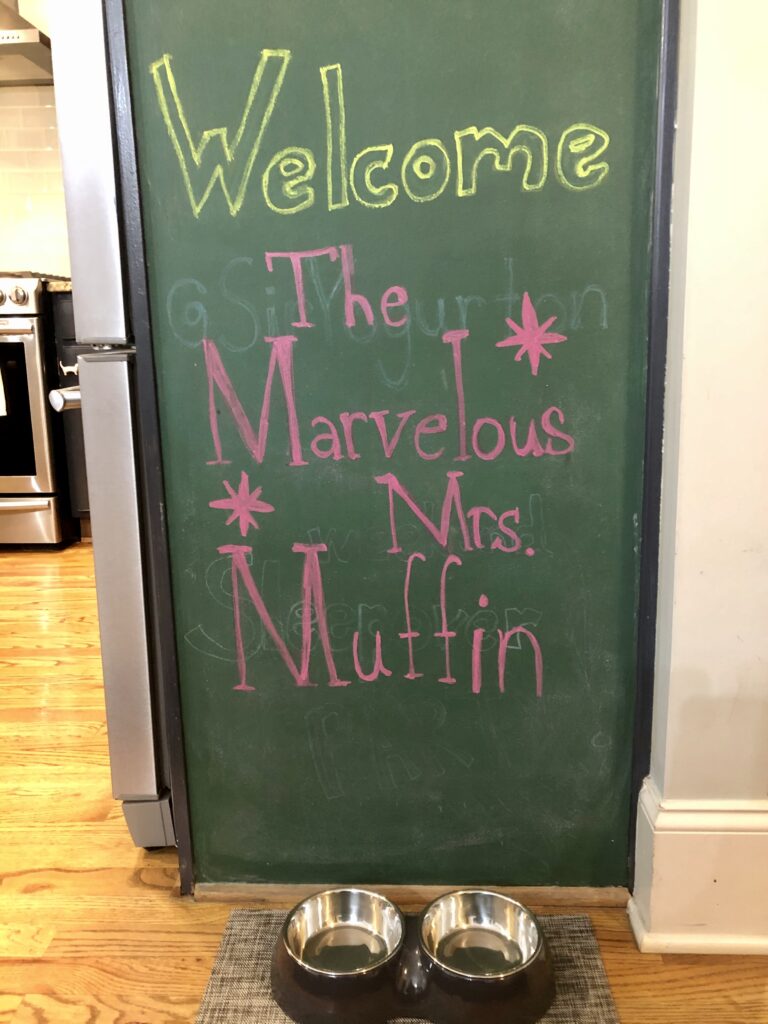 Why throw a dog birthday party?
We love having Muffin in the family. She loves her three walks a day, Greenies, sleeping in and observing the neighborhood through her bed next to the window. She also likes dressing up and treats which is why a big birthday party was in order to celebrate her one year Gotcha Day and her 7th (we think) birthday!
Party Guests:
Since we are in a pandemic, we couldn't invite all of her dog friends over so we had to improvise with balloon dog guests.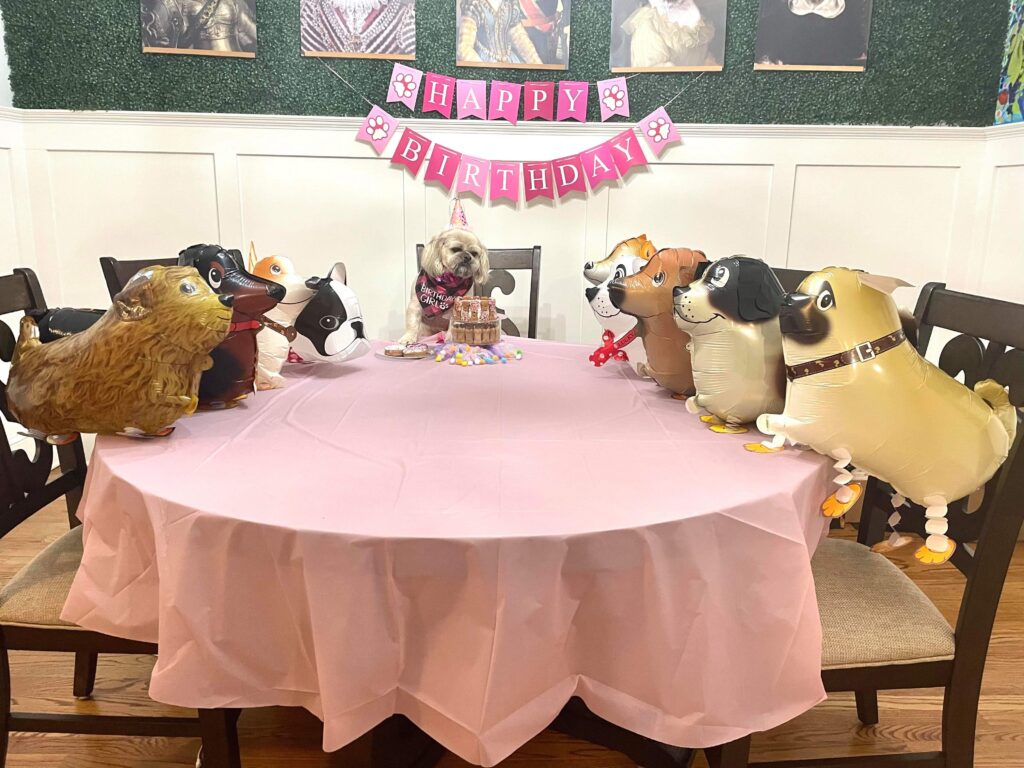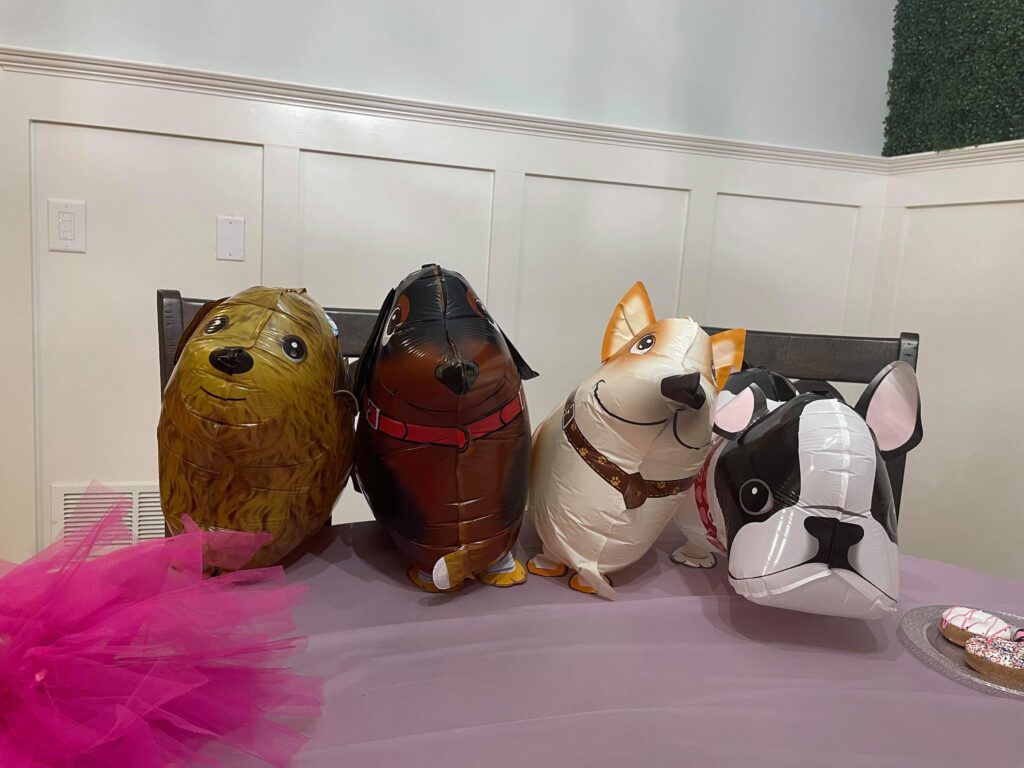 Birthday Cake and donuts:
The "barkday" cake and donuts were from Lucky and Lady Dog Spa in Atlanta, GA. I placed the cake on a clear snack bowl from Dollar Tree and I added her favorite milkbone treats.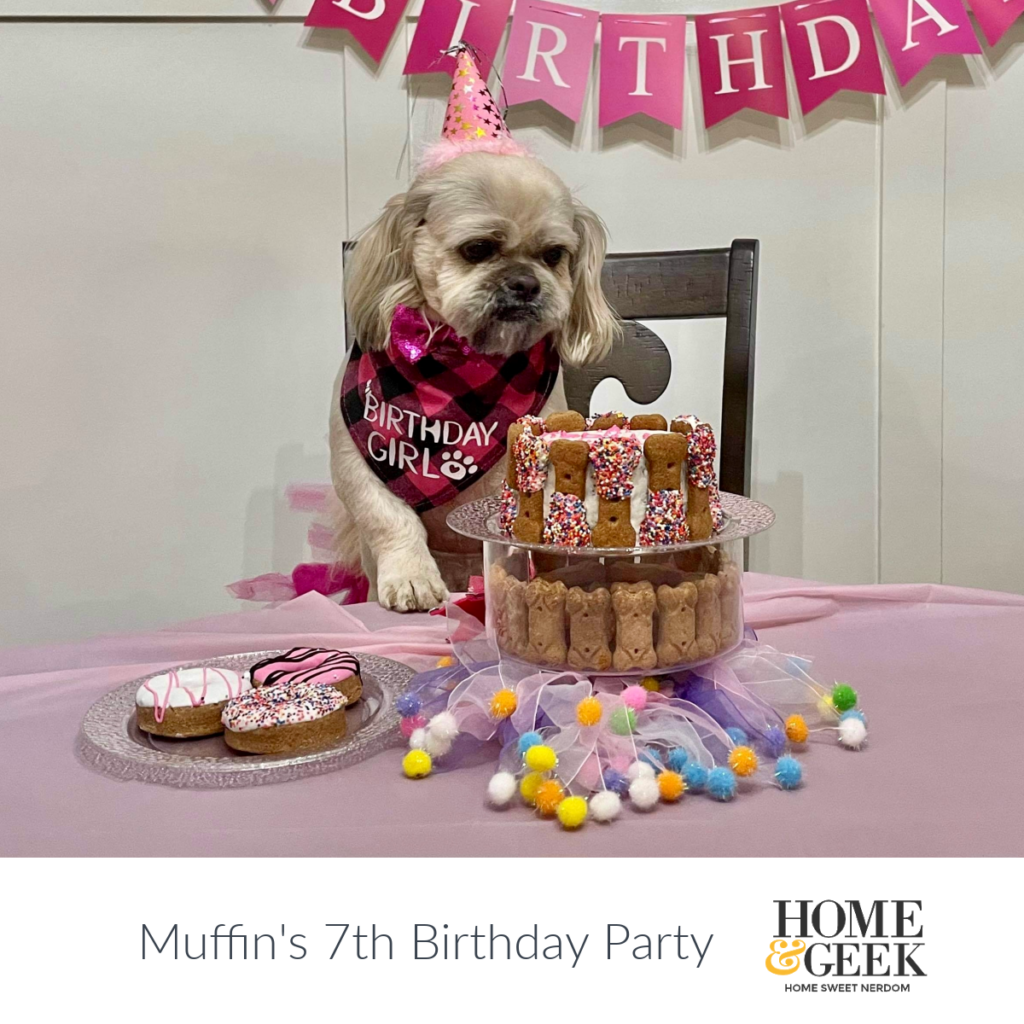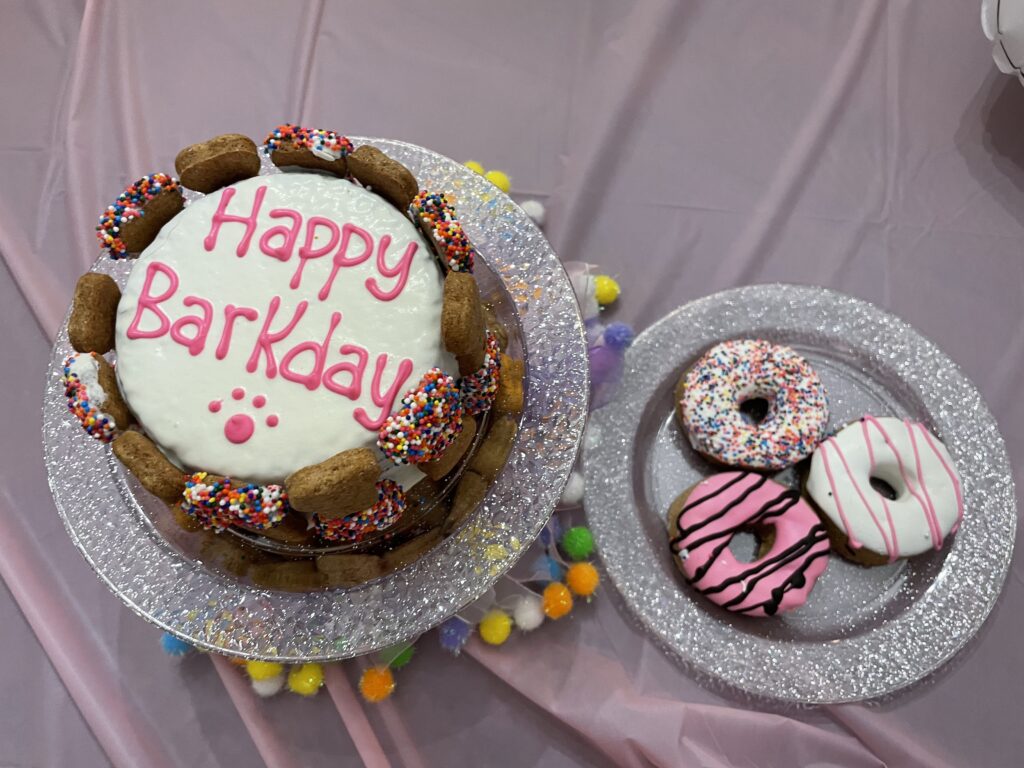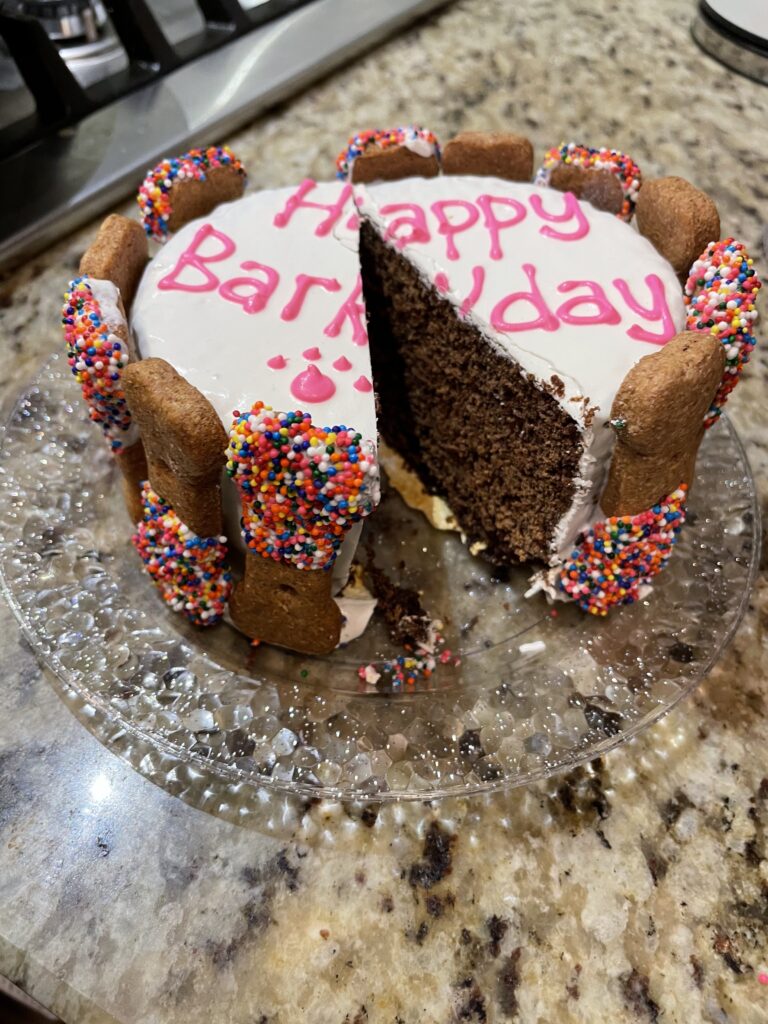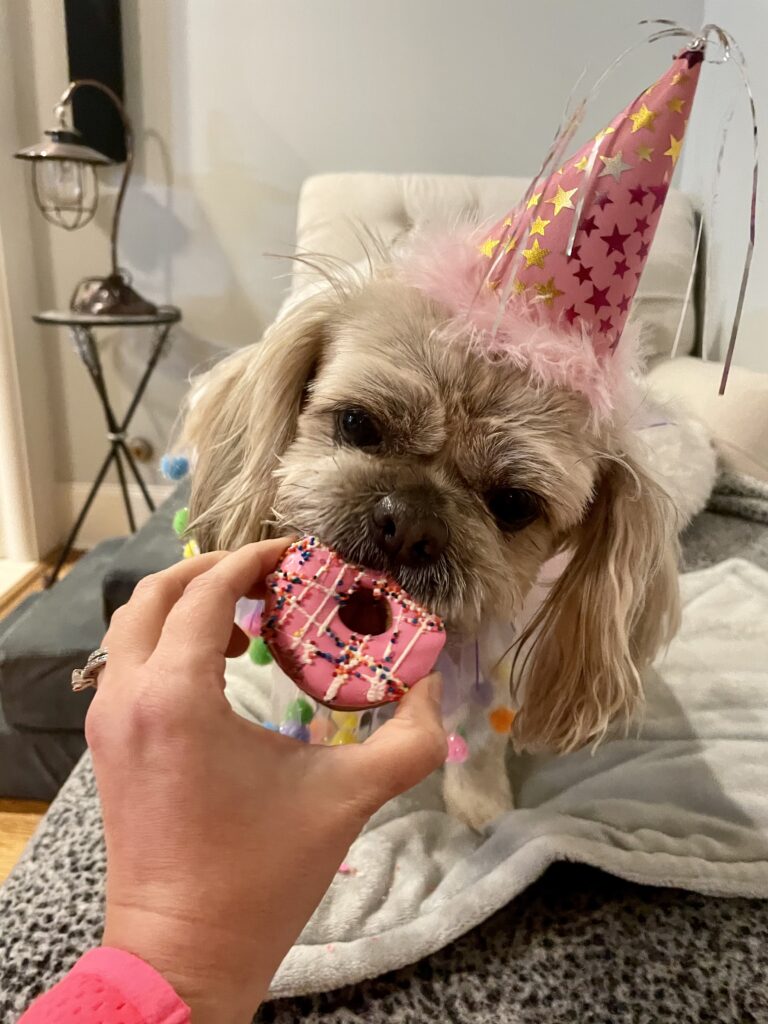 Birthday Attire: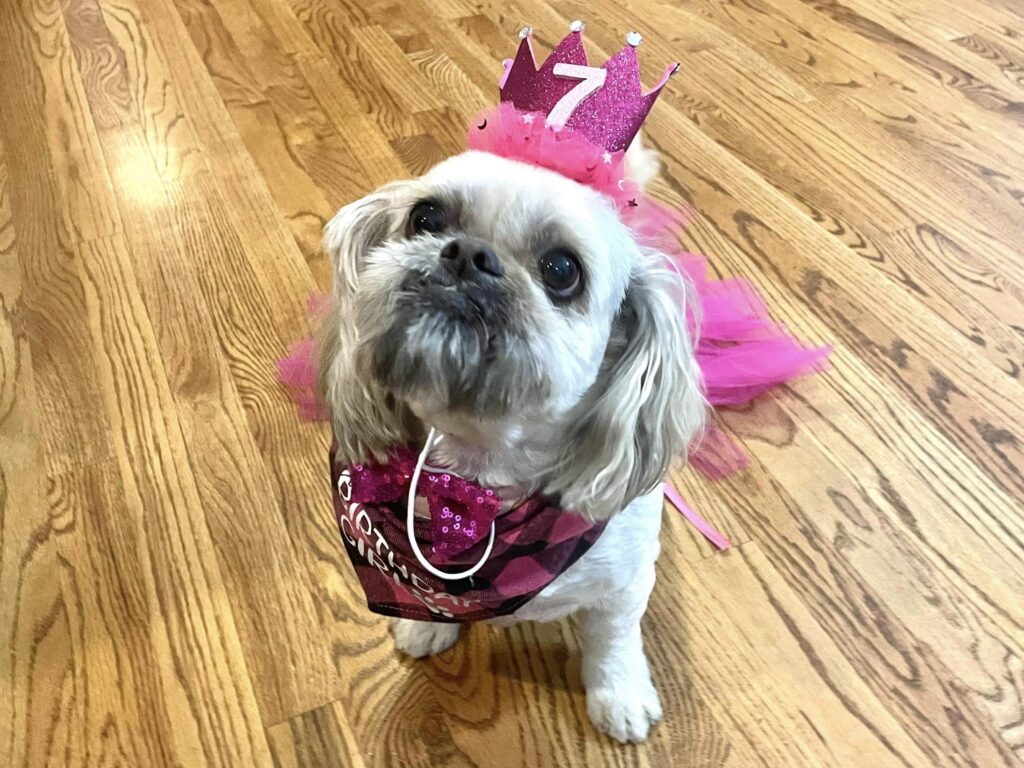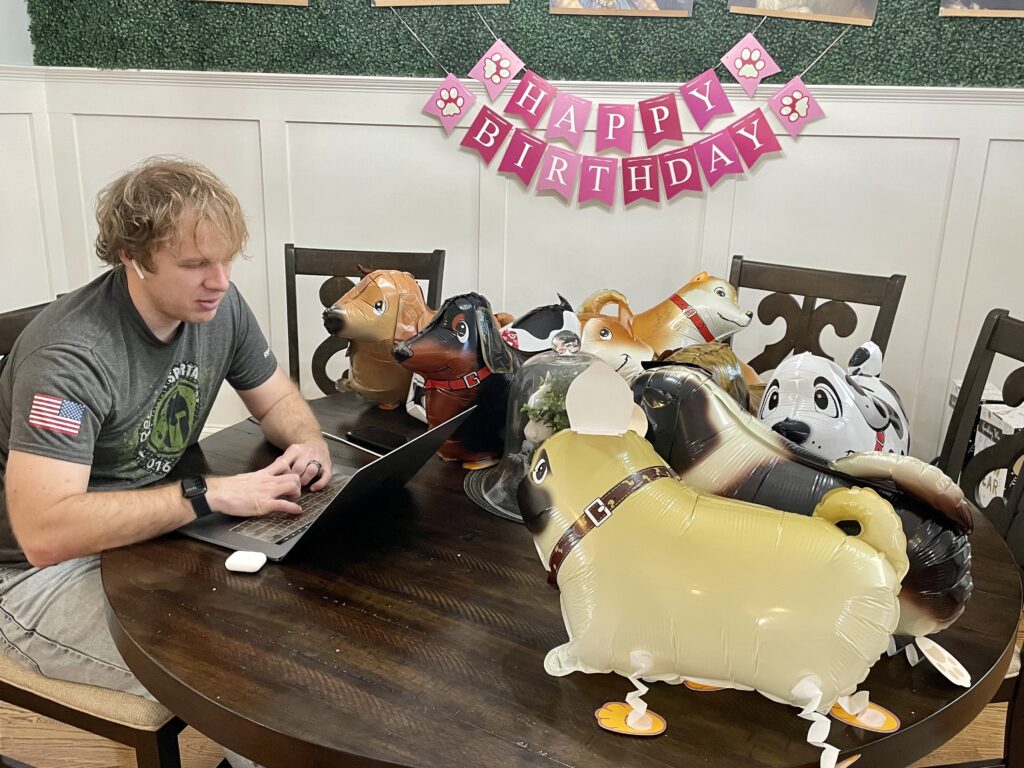 Special thanks to our friend @Octagrapher for the fabulous photos and be sure to follow Muffin's instagram @TheMarvelousMrsMuffin.
Have you thrown a party for your dog? Show us your party on Facebook!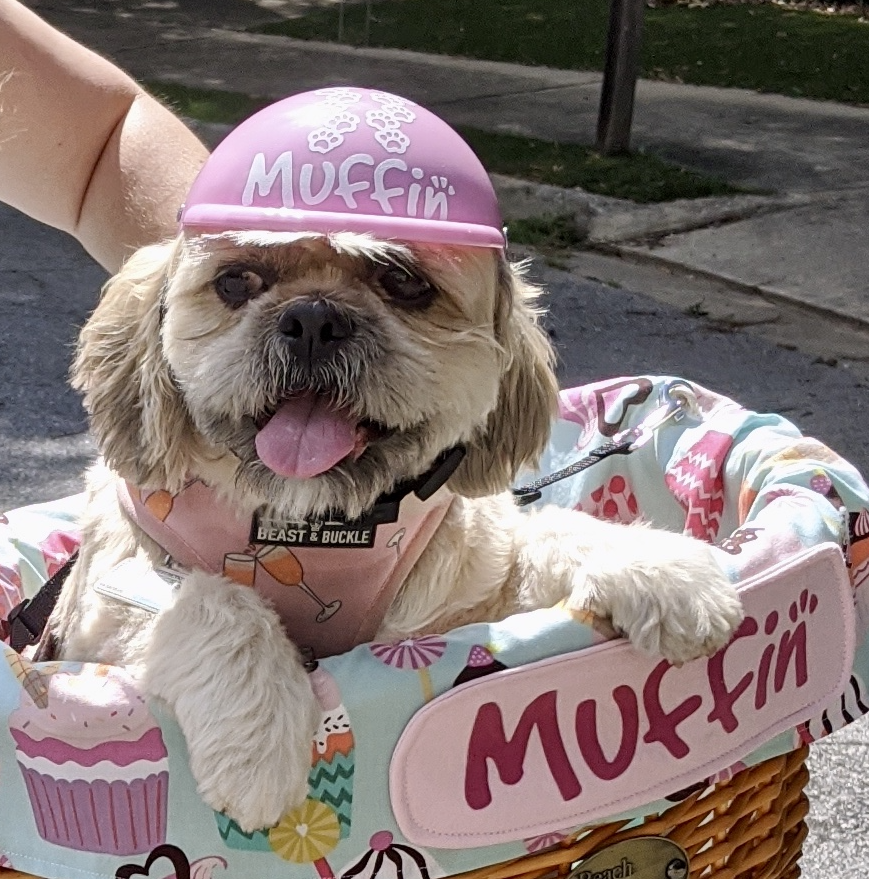 Also check out our post about how to bicycle with your dog!