There are deals to be had this Prime Day! Check out my list of the best deals below:
Top 5 Amazon Prime Day Deals for Sewing & Crafting:
1. Box of 144 prefilled sewing bobbins – $15.99. I hate refilling bobbins and these pre-filled bobbins are a great time saver. I normally pay between $20-25 for a box of 144 bobbins so this is a great deal! This price is the lowest I've seen in some time. A box this size will normally last me a year. https://amzn.to/3iVPcTB
2. Multipurpose Clips – $10.
These clips are larger than the typical sewing clips but they have been instrumental when the small sewing clips aren't large enough for the job. They have been perfect for attaching rubber soles to the bottom of ballet flats while the glue dries (see picture).  https://amzn.to/3gHcZVQ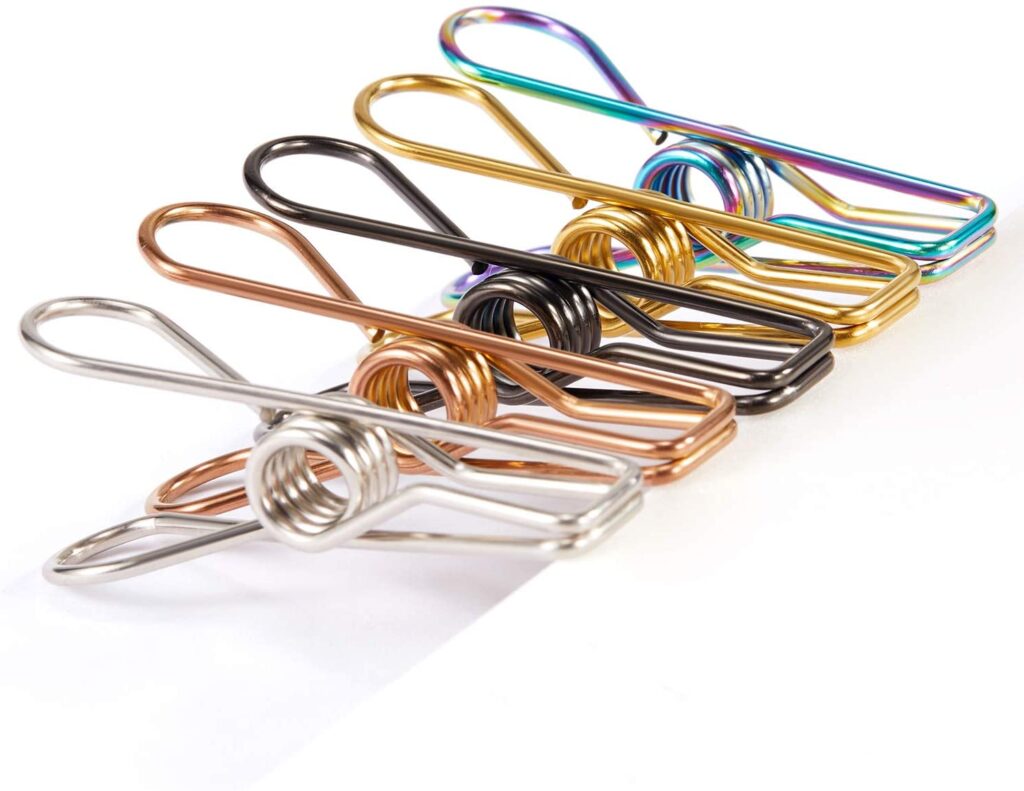 3. Mini Vaccum Cleaner for $14.99
Sewing machines collect a ton of thread and fabric lint as you sew and this is a great tool to keep your machine clean and lint-free. It works better than the canned air that just moves dust and lint around. I highly recommend this for sergers since they are lint magnets! https://amzn.to/3zSLDUz







4. Sewing Clips in Tin Box – $7.19
Normally around $10, this is a great tool to use in place of sewing pins. Works great to keep fabric layers together before you sew. This set includes both large and small clips in a doggy themed tin. https://amzn.to/3h6w3ft






5. Fabric marking kit – $5.99
I LOVE tailor chalk. It's a fast and easy way to mark most fabric and seamstresses have been using them forever. I love that this kit comes with several colors for marking different colored fabric. I haven't used the fabric gel markers before but I'm excited to try them out. It also comes with chalk pencils (and a sharper since they do get dull fast). https://amzn.to/3qiKam2

Thanks for checking out my Prime Day list, I also have a sewing/crafting Holiday Gift Guide here.