I've been wanting to make this costume for Dragon*Con for quite some time. It's just a great pun! I've always been a fan of Wonder bread and their fun logo. I knew I wanted to make a "loaf" costume for Muffin Loaf for Halloween and the Wonder Bread Dog Costume was created first. The tutorial of how I made it can be found here.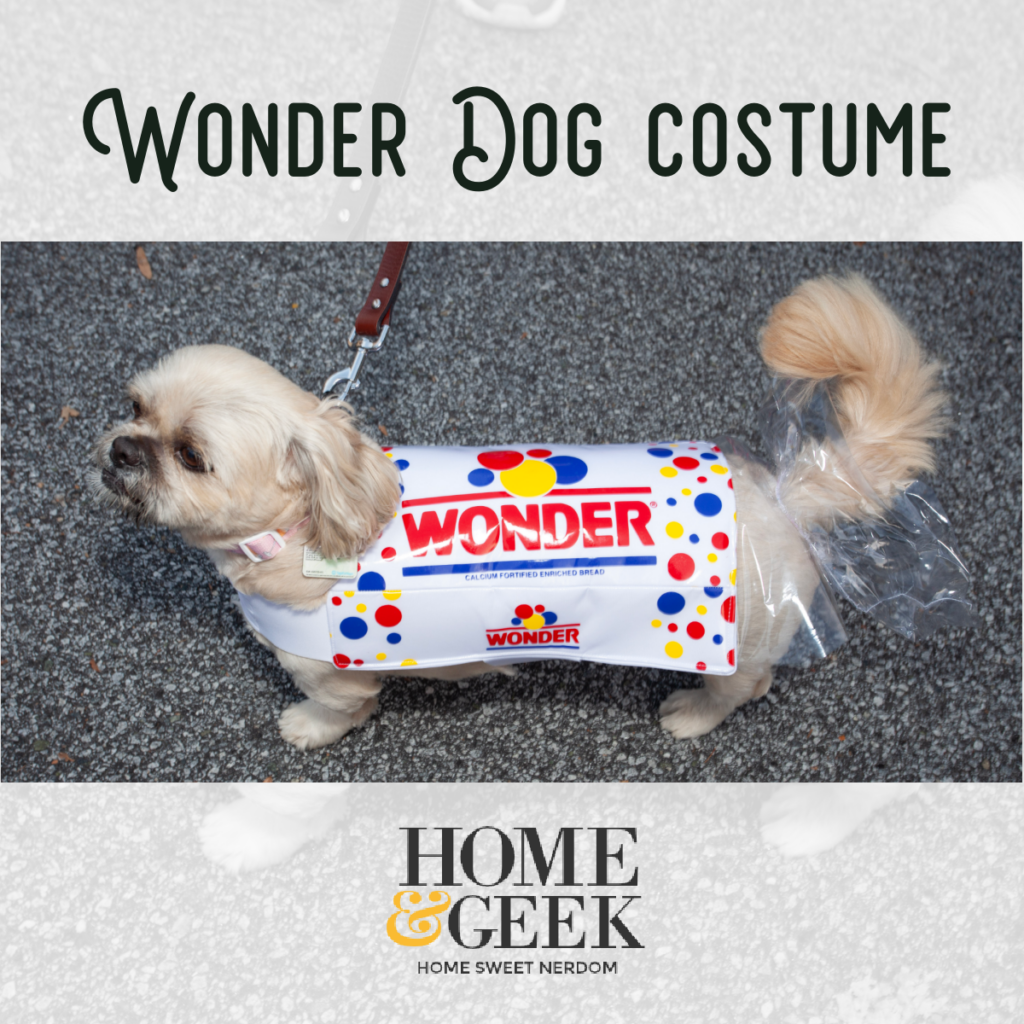 For my costume, I knew I wanted to use neoprene fabric since it has great body, stretches and doesn't require a lining. I also discovered that Heat Transfer Vinyl sticks amazingly to it! It bonds as if it is part of the fabric.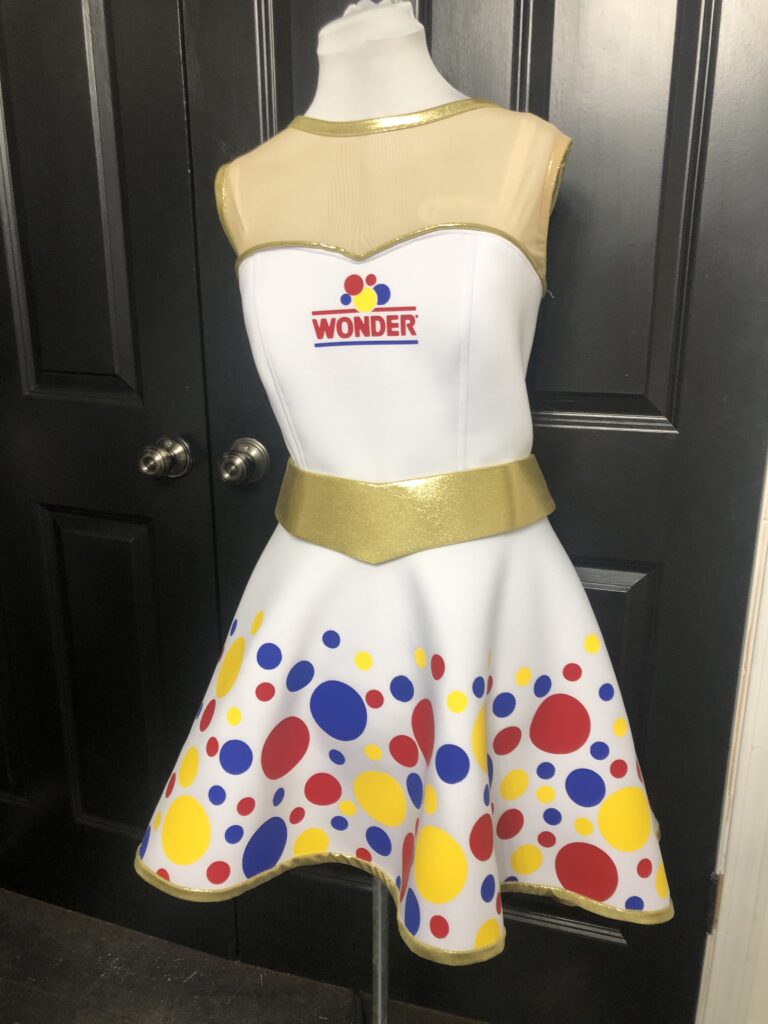 Material List:
Simplicity Sewing Pattern S8979. This is a retro-inspired A-line dress and I used view B for the bodice. Here is the pattern on Amazon. I didn't use the gathered skirt included with the pattern and swapped it out with a 3/4 circle skirt. I used my tried-and-true circle skirt calculator from Mood fabrics to calculate the size needed for the waist and used their measurements to cut out the 3/4 circle.
3 yards of 1.5mm Neoprene scuba stretch fabric in White from Fabric.com or Amazon. This was the perfect weight to add structure and the Heat Transfer Vinyl logos and dots adhered beautifully to this fabric. 
1/2 yard of illusion mesh fabric. I prefer the "power mesh" since it is a little heavier and less likely to snag. Here is the one I used.
Red, yellow and blue Heat Transfer Vinyl. I used the Cricut "playground" pack from Amazon and the colors were perfect. Need at least 5 to 6 sheets of each color depending on how many dots you want on your skirt.
1 yard of gold Mystique dance spandex fabric. I used this to create my own bias tape for the arm gauntlets, headband, the edges of the bodice and the hem. I also used this to cover the belt. Found at Blue Moon fabrics and on Amazon.
1.5 yards of heavy sew-in firm interfacing. I used 2 layers of this to create the belt.
Wonder Woman wig from Amazon. I soaked the wig in my bathroom sink to get rid of the fake wig shine. I think it helped!
Rope/Braid for the "Lasso of Toast" available on Amazon.
Fake Plastic Foam Toast for the "Lasso of Toast" available on Amazon. This just proves that you can find anything on Amazon.
Headband for the tiara. Size 1/4 in wide.
Photos of the construction: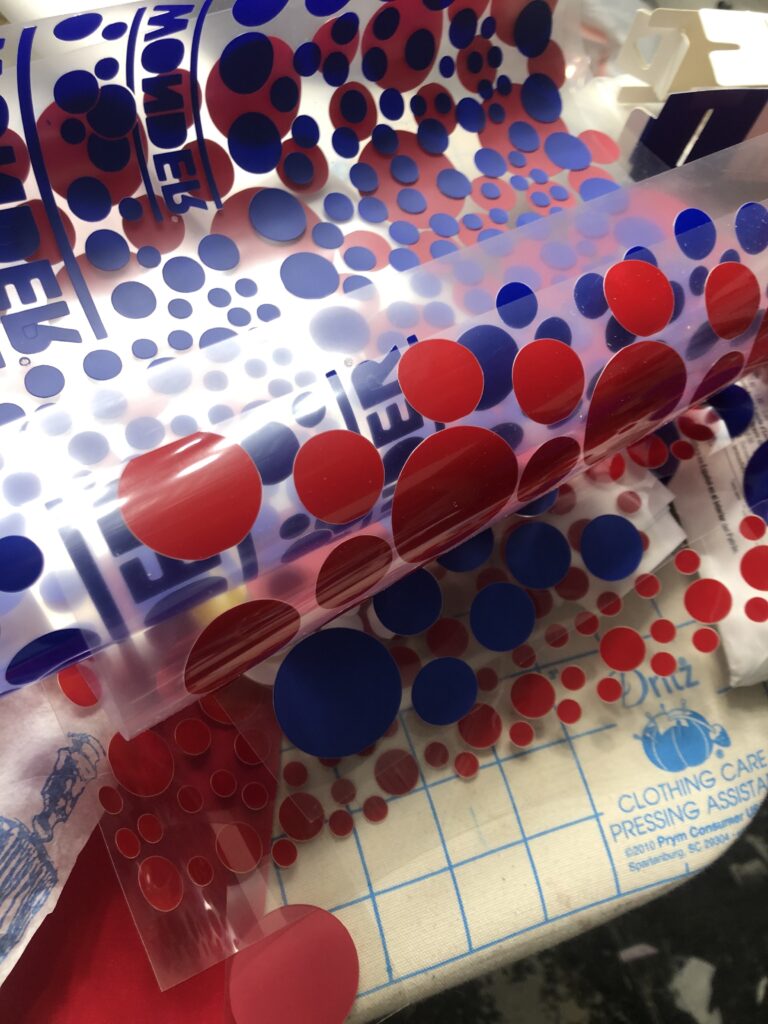 One of my favorite things about this costume is the "Lasso of Toast". Does the belt look familiar? The belt is the same patten as Leia's belt in A New Hope.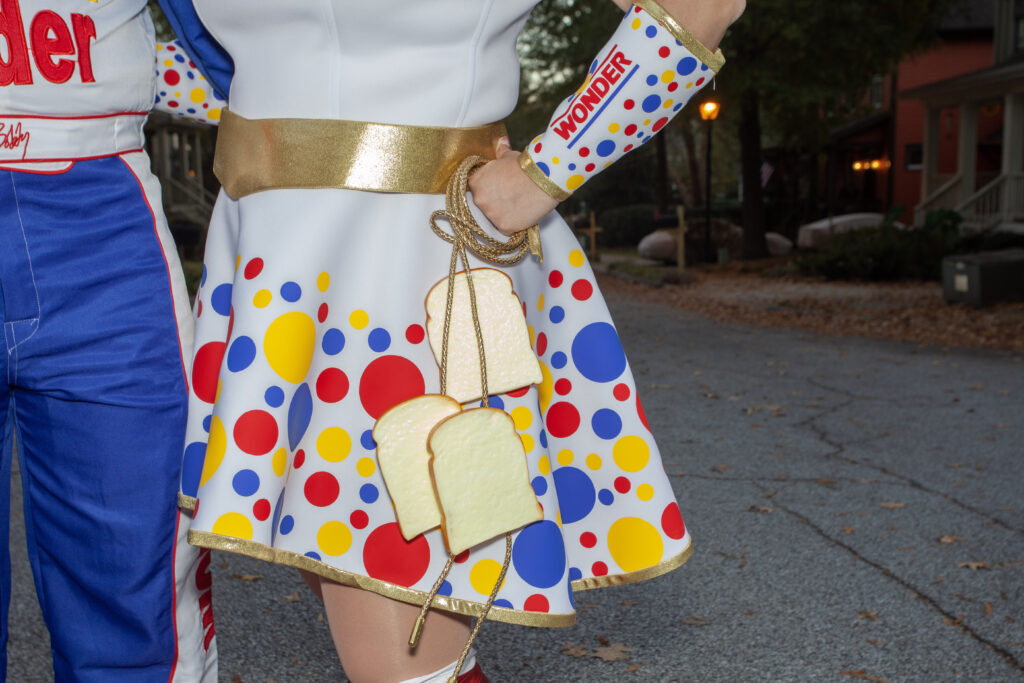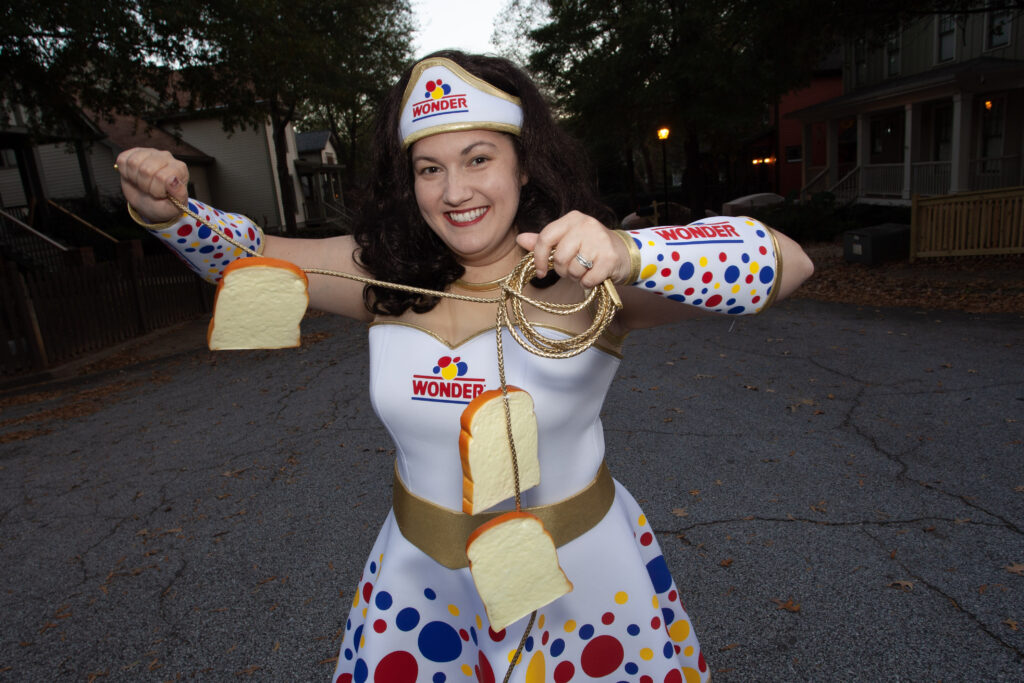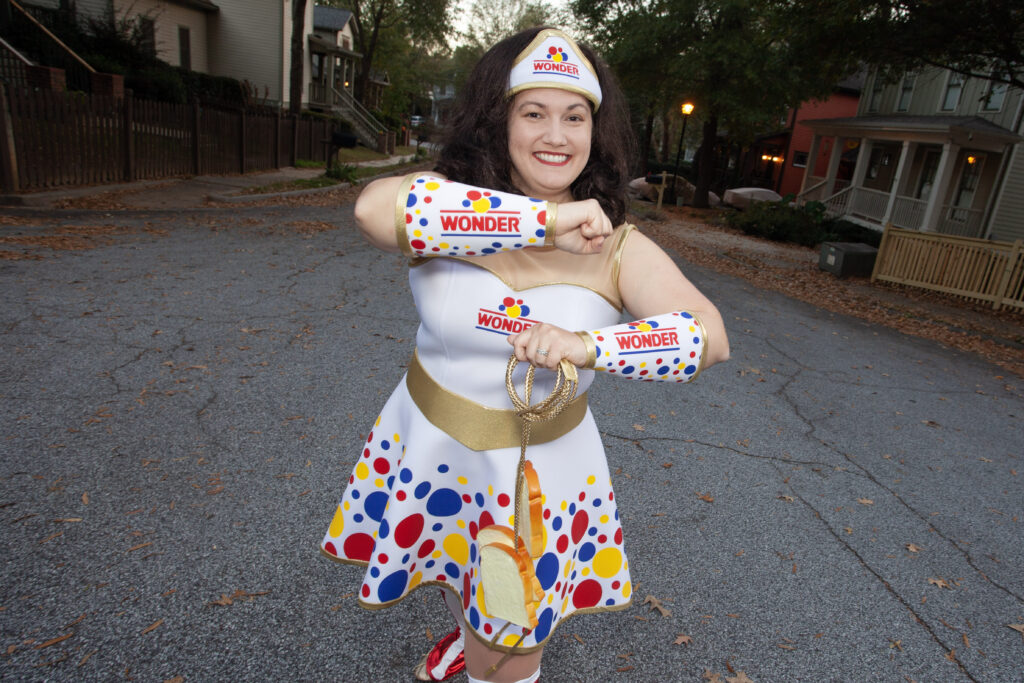 This is such a fun costume and I love how well the vinyl adhered to the neoprene fabric! Hope to wear this to DragonCon 2021 if we are able to meet in person.