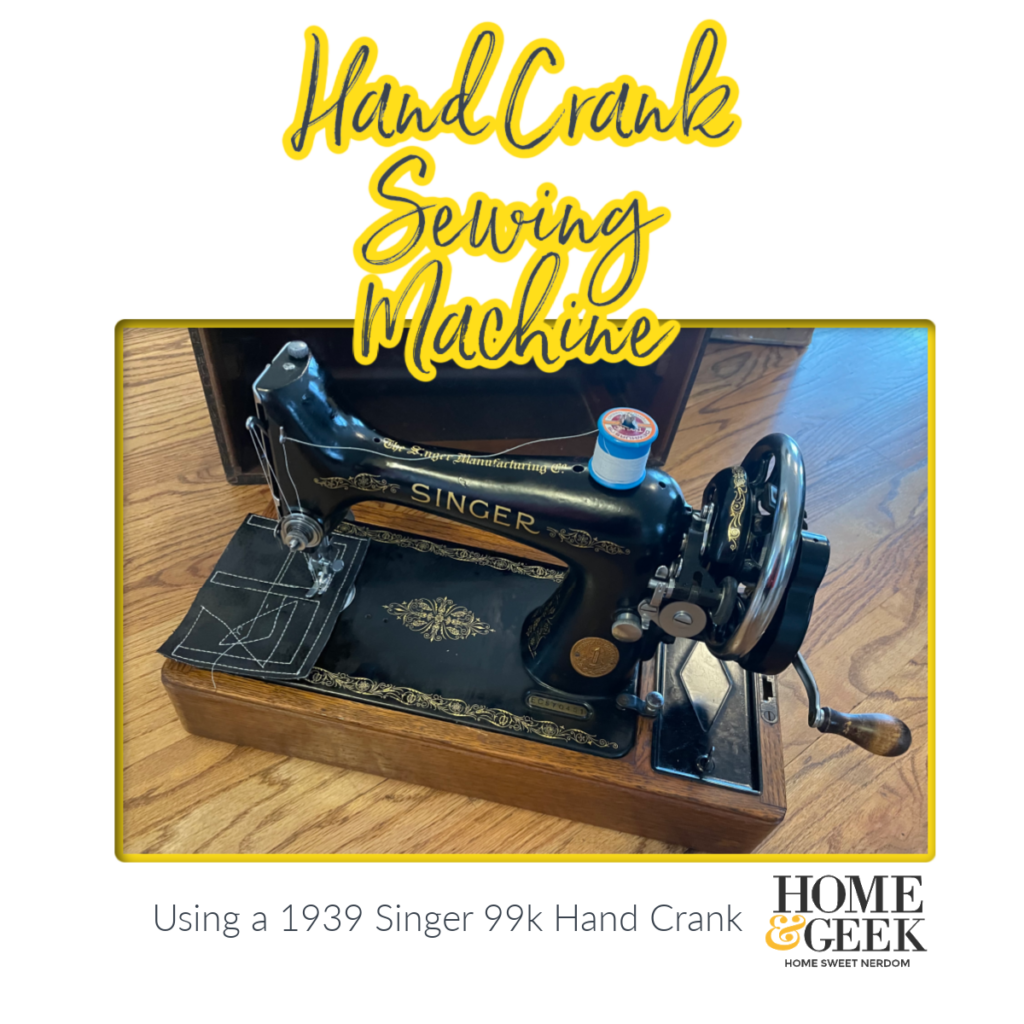 I thought it would be fun to try out my new-to-me 1939 Singer 99K hand crank with the Sadie expandable bag pattern from Swoon Patterns. I imagined a hand crank being a good arm workout, but that was not the case. Check out my video on YouTube:
Final creations: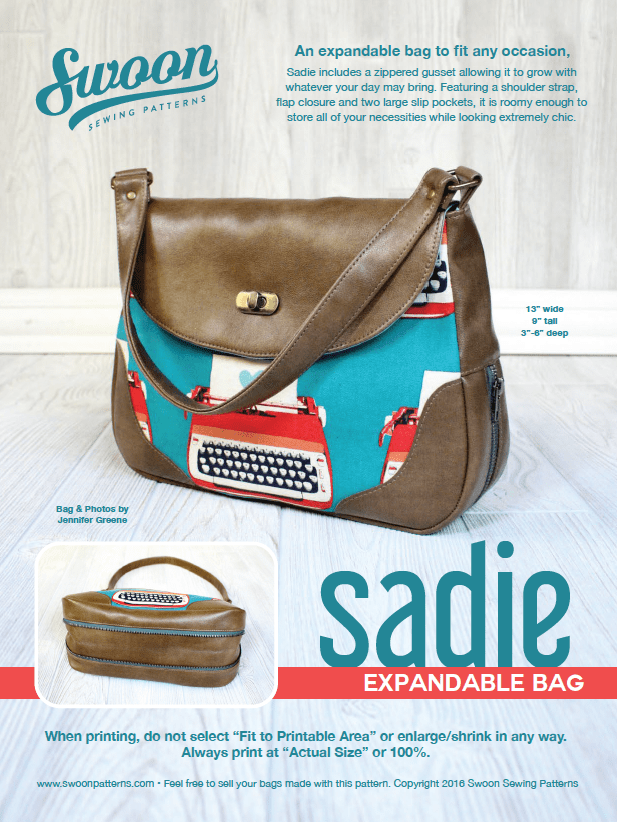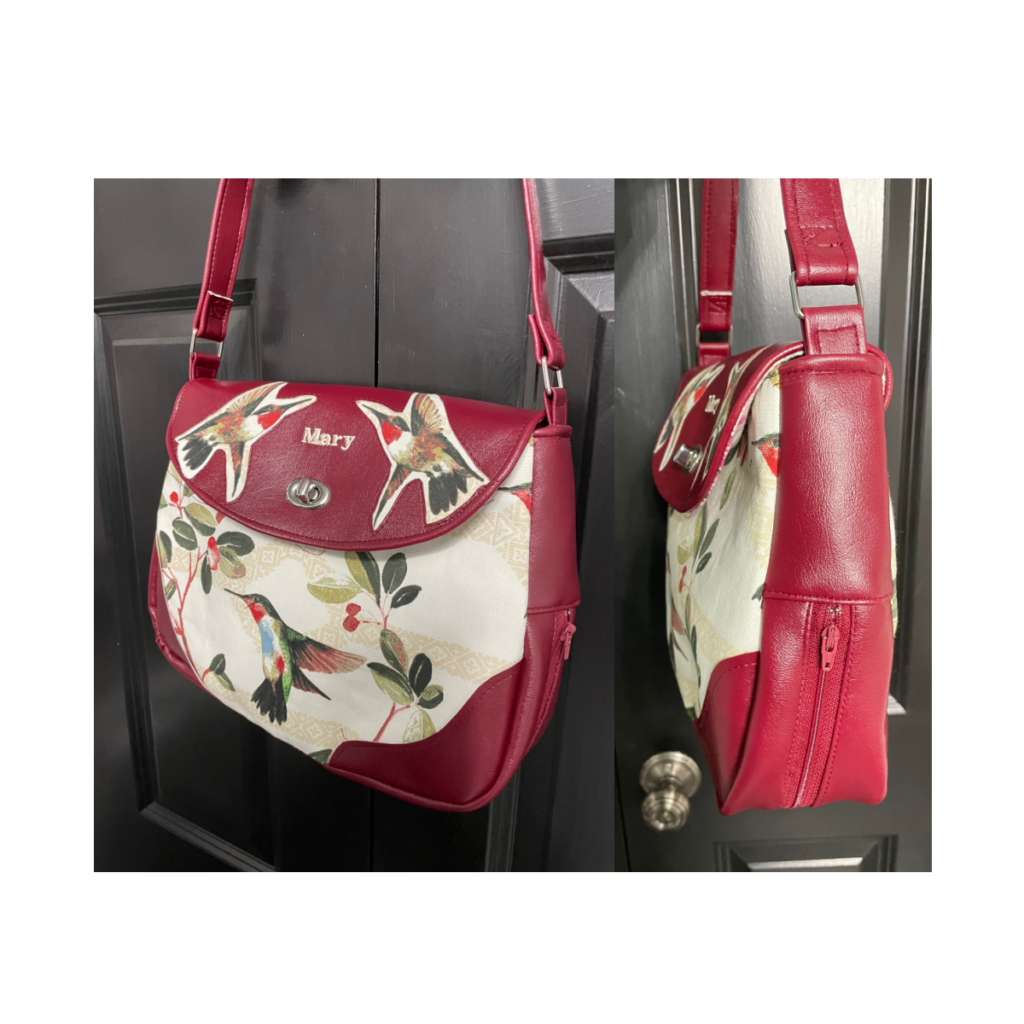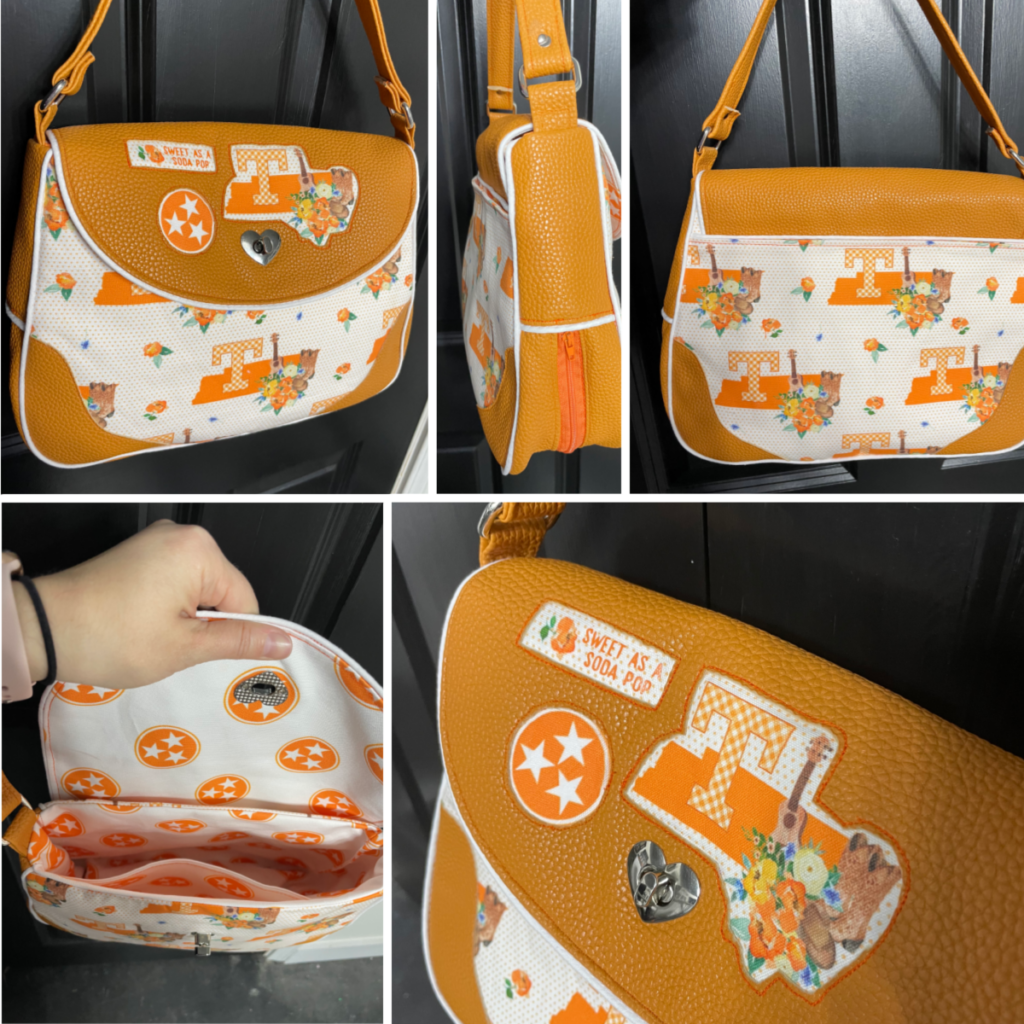 Final Thoughts:
Using a seam guide is key since you only have one hand on the fabric. I used this one from The Featherweight Shop on Amazon since it matches the bed perfectly. It's easy to adjust the seam allowance, add and remove. Highly recommended for hand cranking.
I also recommend a thread stand to hold your modern thread. I use cones of thread so a thread stand is crucial. Vintage machines were made when thread was manufactured differently and problems can arise when thread is not entering the thread guides correctly.
Vinyl can be difficult to work with on modern machines, but this hand crank loved vinyl. There were times when the vinyl wanted to stick to the bed of the machine, so I used a layer of tissue paper between the vinyl and the bed. You can sew through it and it removes easily.
I really enjoyed hand cranking! It felt like I had great control of where the needle was hitting at all times so I could be more precise on my applique. I imagined that it would feel like a workout, but the wheel turns smoothly and easily (almost with just a fingertip push). This machine won't be replacing my "arm day" workouts anytime soon.
Do you have a hand crank machine? Do you like it? Have questions about a hand crank? Post them on the Home and Geek Facebook page!