I love riding my electric bike. It's a StoryBikes step-thru dutch style in seafoam green. I've had it for over a year and can't say enough good things about the bike. I love the 5 levels of pedal assist which feels like someone is gently pushing me up a hill. The battery is hidden in the middle tube so it doesn't look like your typical electric bike. I use it as a daily commuter bike when the weather is nice. Since I don't have to pedal hard, I don't get sweaty on my way to work! It's the perfect way to commute- even in a dress!
Now that we adopted our adorable shih tzu pekingese mix, Muffin, I want to take her with me on short trips around the neighborhood. I researched dog baskets and found one by Beach & Dog Co with high reviews and holds up to 25lbs which is perfect for 20lb Muffin.

The basket needed a liner and a pillow for comfort so I had to make my own pattern. I used cupcake fabric by Alexander Henry since it reminded me of muffin.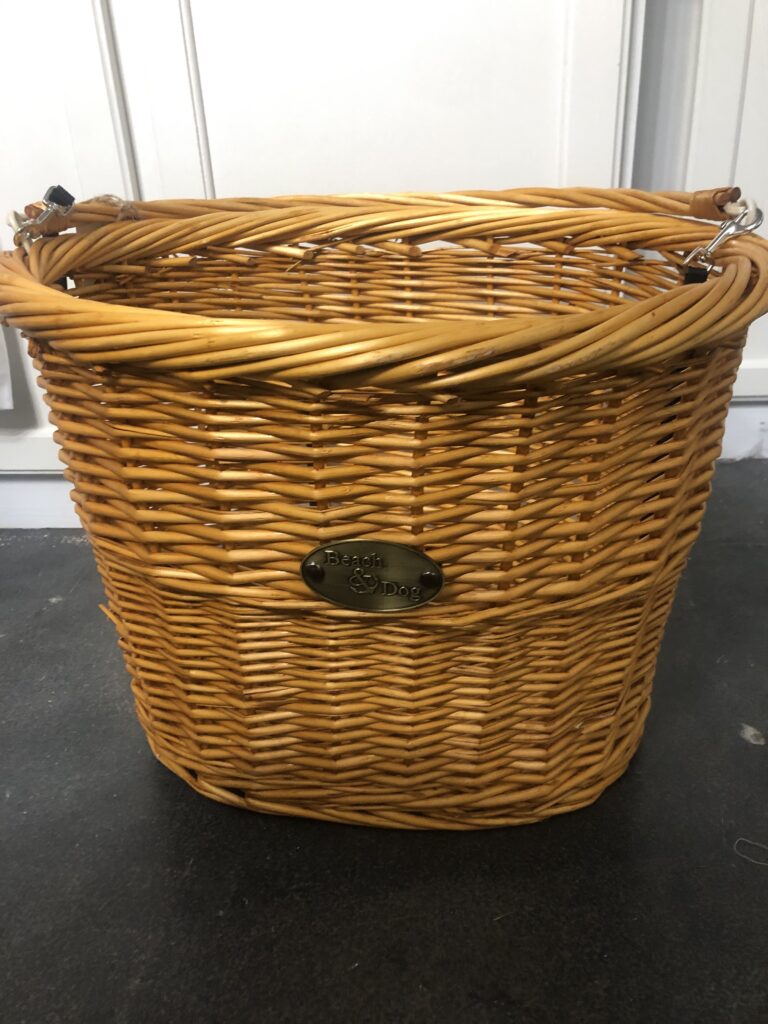 Here are the basic steps I used to create the fabric liner for the basket: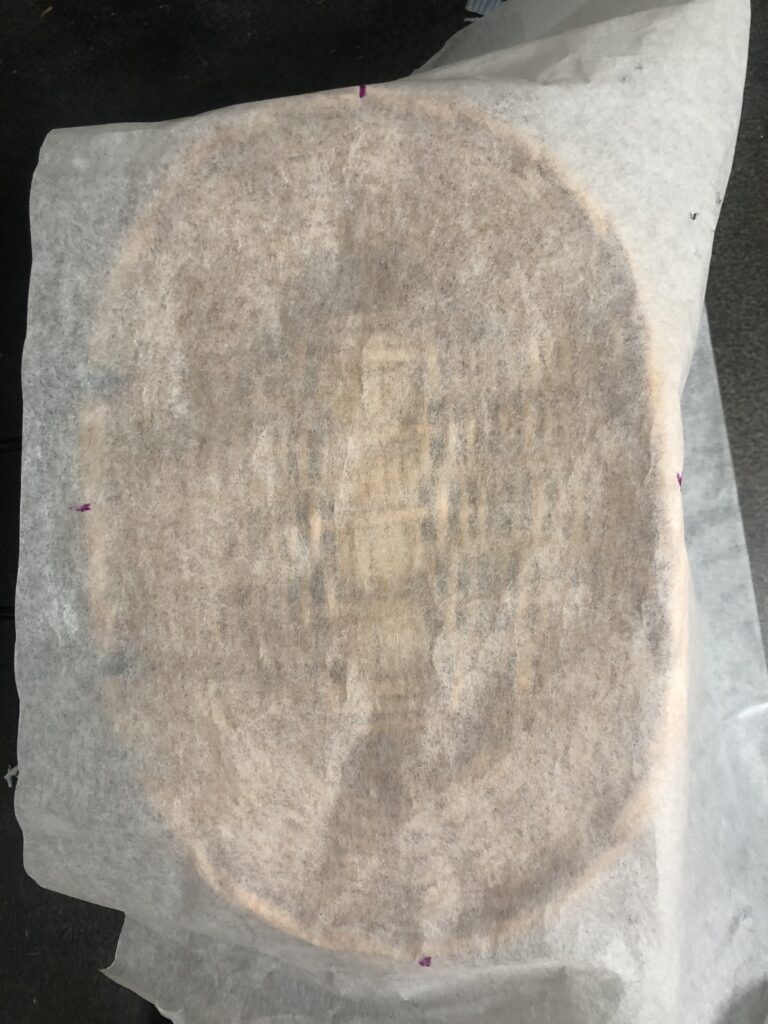 When it comes to riding a bike, safety is key. I found this dog helmet on Amazon. I used my Silhouette machine to add her name and paw racing stripes. The medium size fits but I need to sew/adjust the straps after our test ride.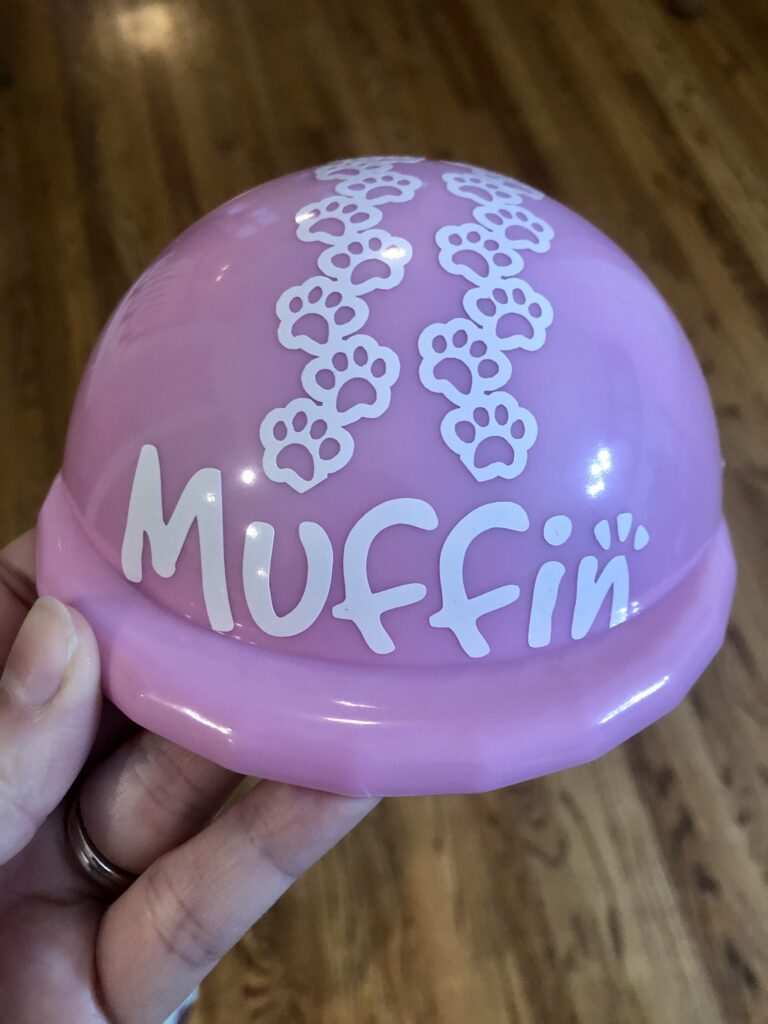 Muffin is excited about her new bike basket!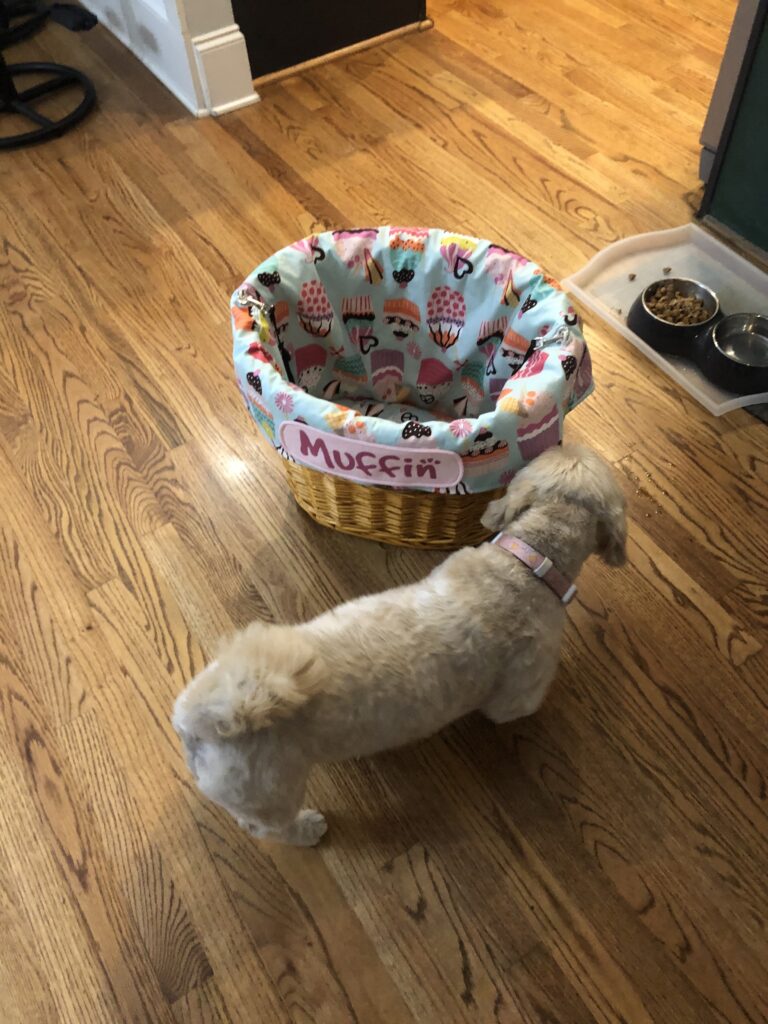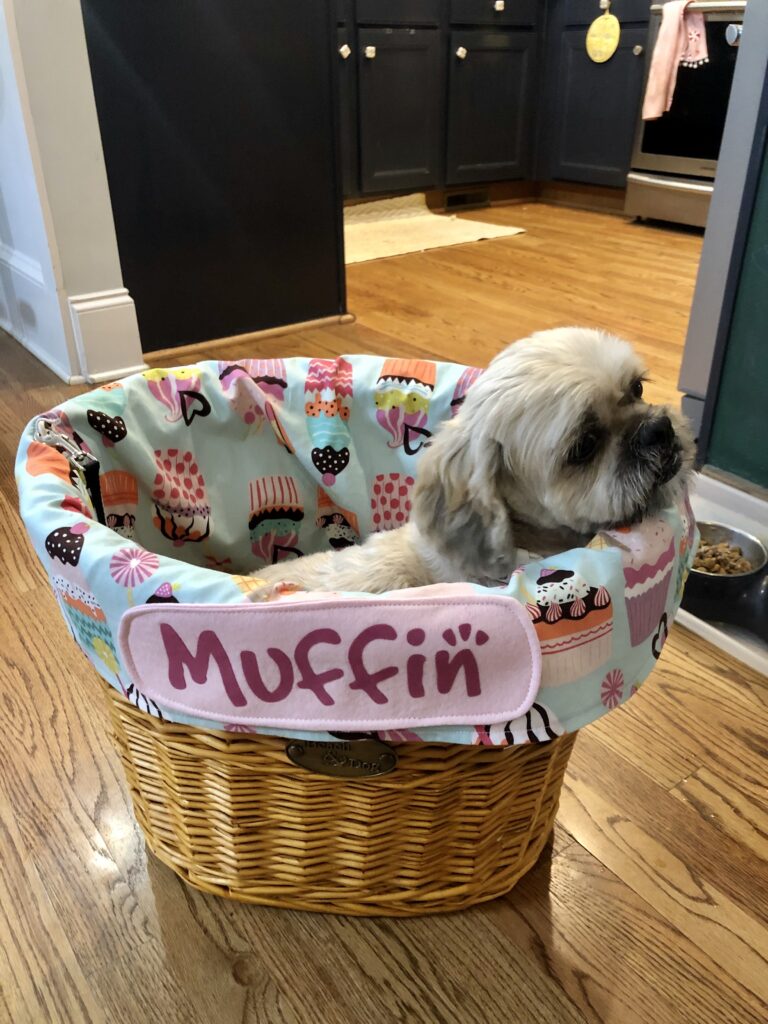 Next up is my wide brim helmet and it's the easiest thing! It's just my regular bike helmet with a brim cut from an old sun hat. I did use a few pieces of removable scotch tape to hold it in place since it kept riding up.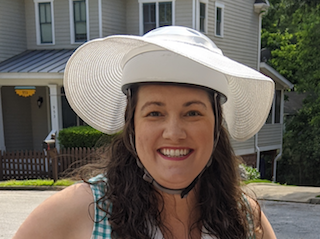 Time for the test ride in the neighborhood! Muffin is so excited!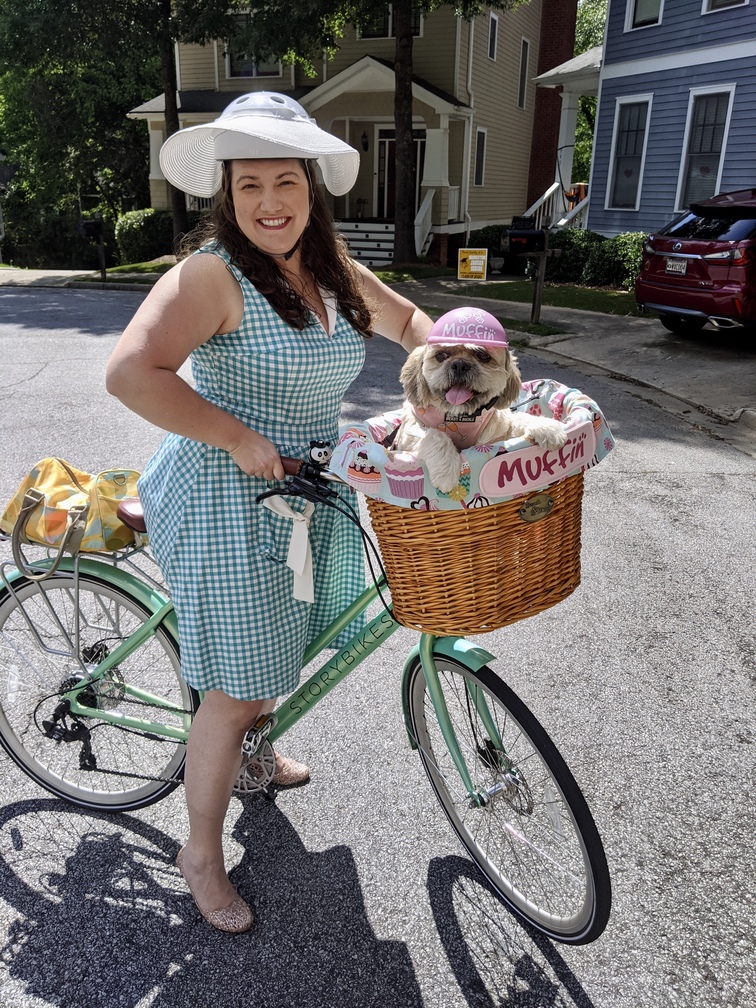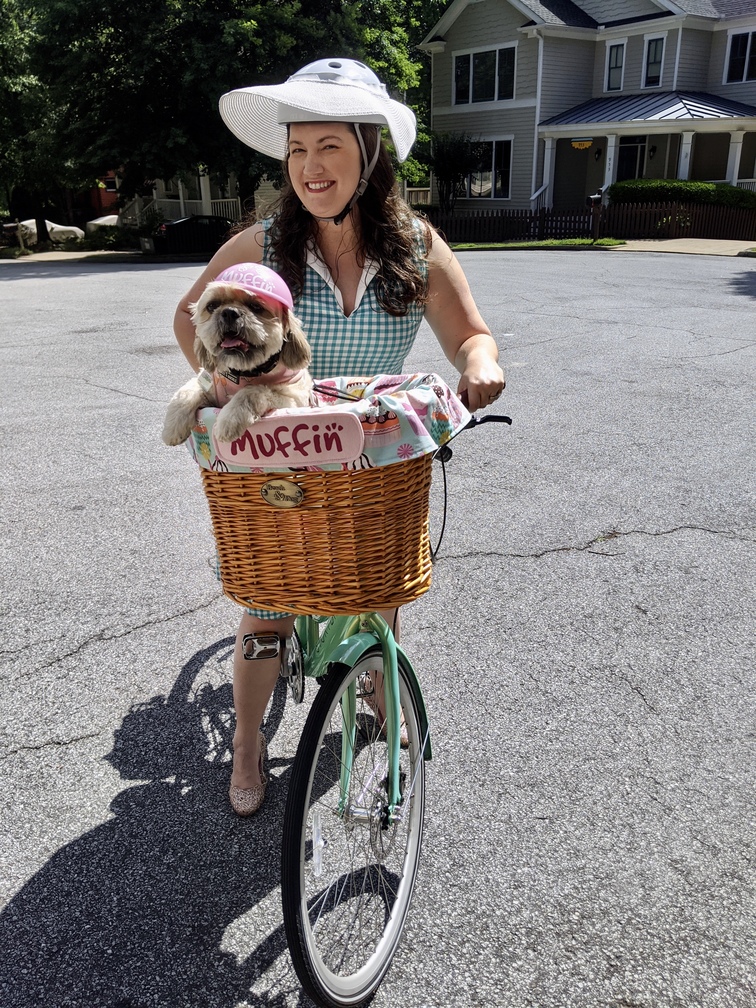 I wanted to make a matching dress but didn't have enough cupcake fabric leftover from the basket. I found this cheap gingham dress on Amazon. It was cheaper than buying fabric and it HAS POCKETS!