It's a post holiday Marvelous Mrs. Maisel Mazel Tov party with friends! I adore this Amazon Original show especially the fashion. Our love for Mrs. Maisel is an excellent reason to get together after the busy holiday season.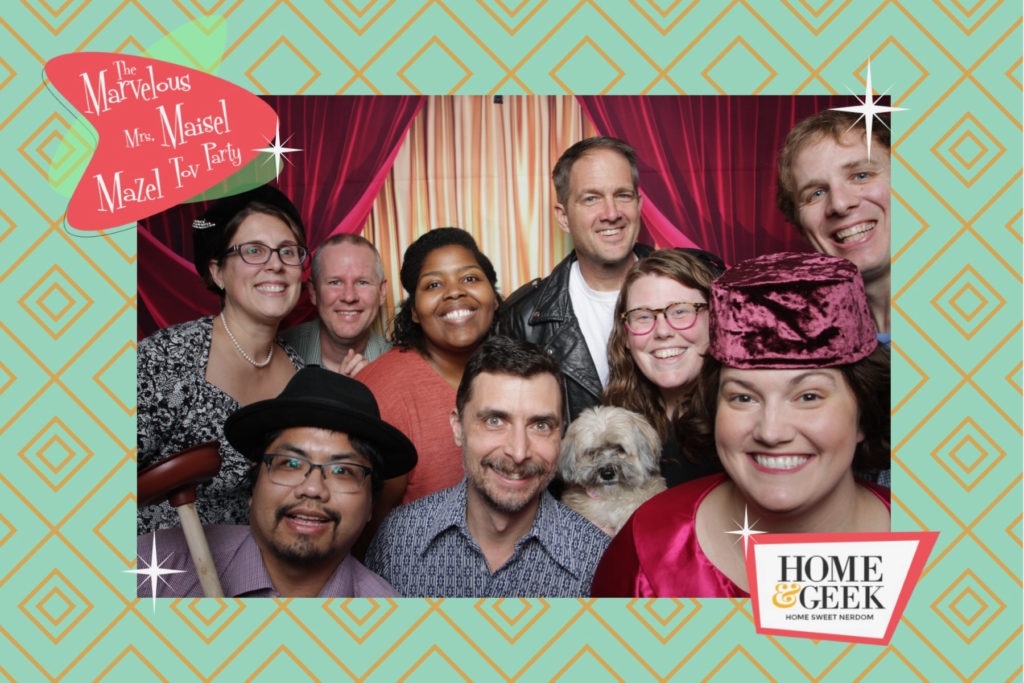 Party Food & Drinks:
– Midge's Famous Brisket (official recipe from Amazon)
– NYC Cheesecake
– NYC style thin crust pizza
– Manhattan cocktails
– Mrs. Maisel Pink Bubbly (cotton candy and prosecco)
– Zelda's pimento cheese
– Sausage balls
– Bagels

Party Games:
– Marvelous Mrs. Maisel Game of Life
– Marvelous Mrs. Maisel Bingo Cards (I created this Bingo card template and 30 free cards can be downloaded here)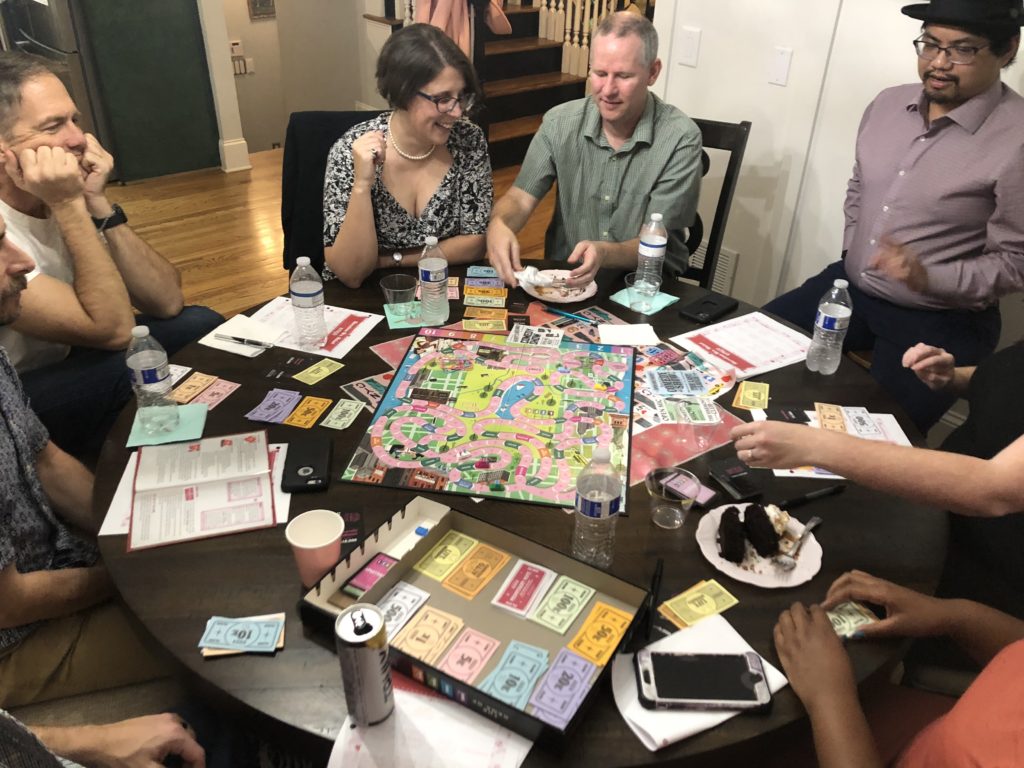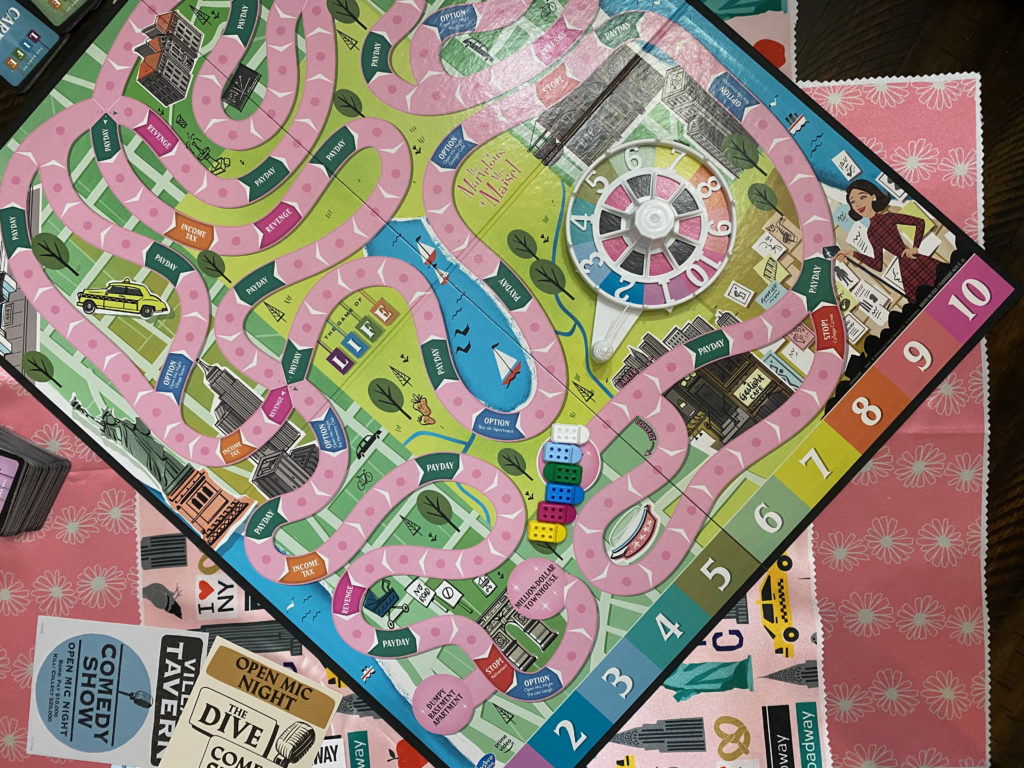 Party Decor:
– Suzie's Plunger from Dollar Tree
– Vintage Microphone
– Susie's black vintage phone
– Light-up Marquee Display Sign
– Susie's 4×6 business card Download the Silhouette Studio file here.
– Marvelous Mrs. Maisel pillows from Amazon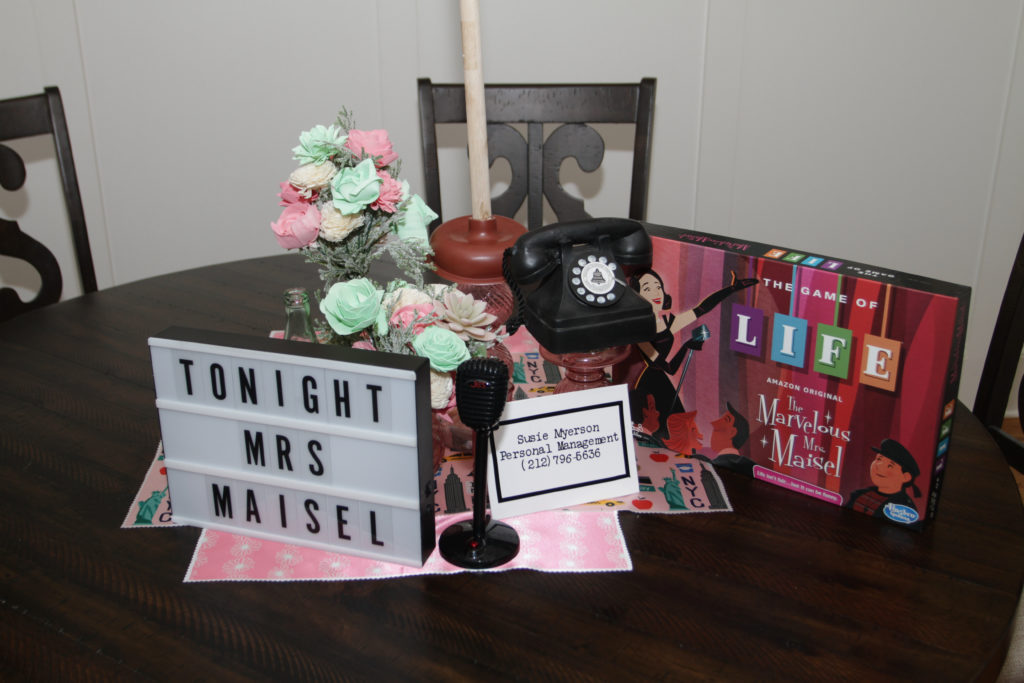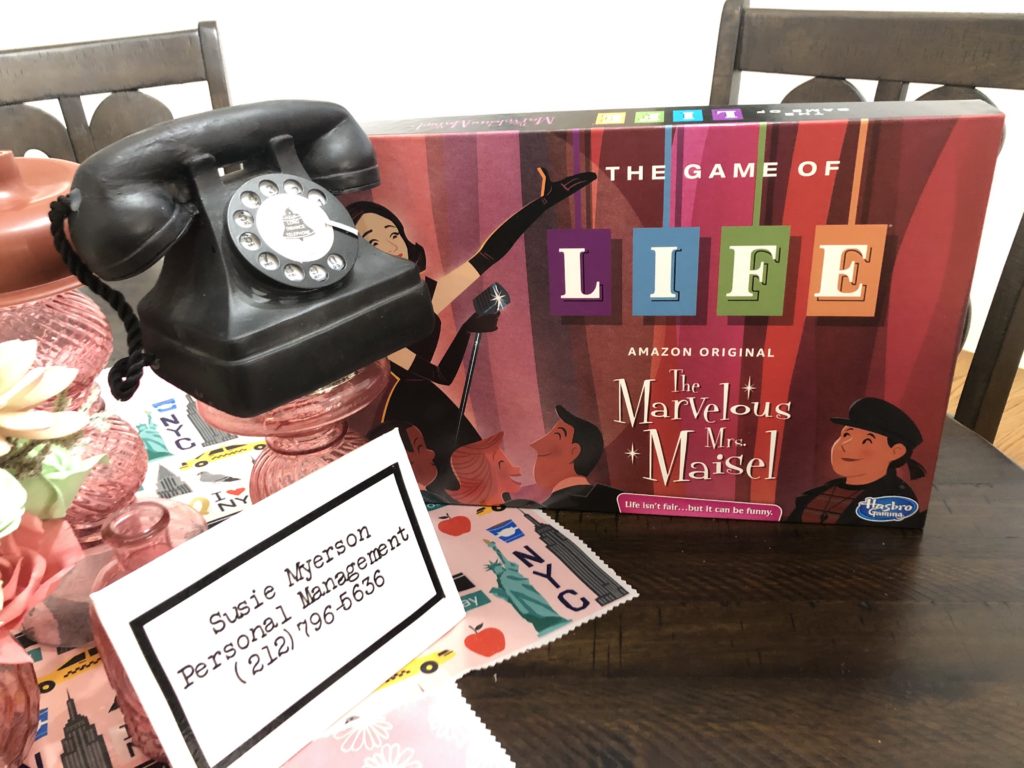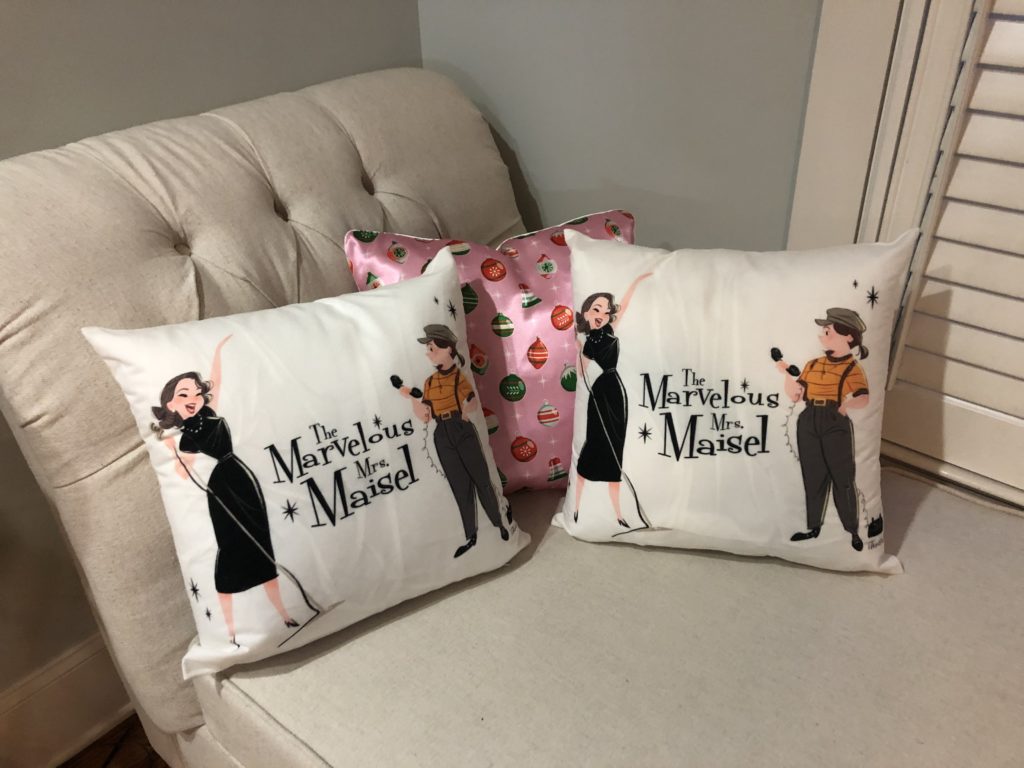 Fashion:
– Various vintage hats
– Velvet pillbox hat. I enlarged Butterick B6398
– Velvet gloves. I used Butterick B6398 but omitted the gussets.
– Midge's hot pink dress. I modified Simplicity 8591 View C.
– Midge's light pink coat. I used Simplicity 8509 view A.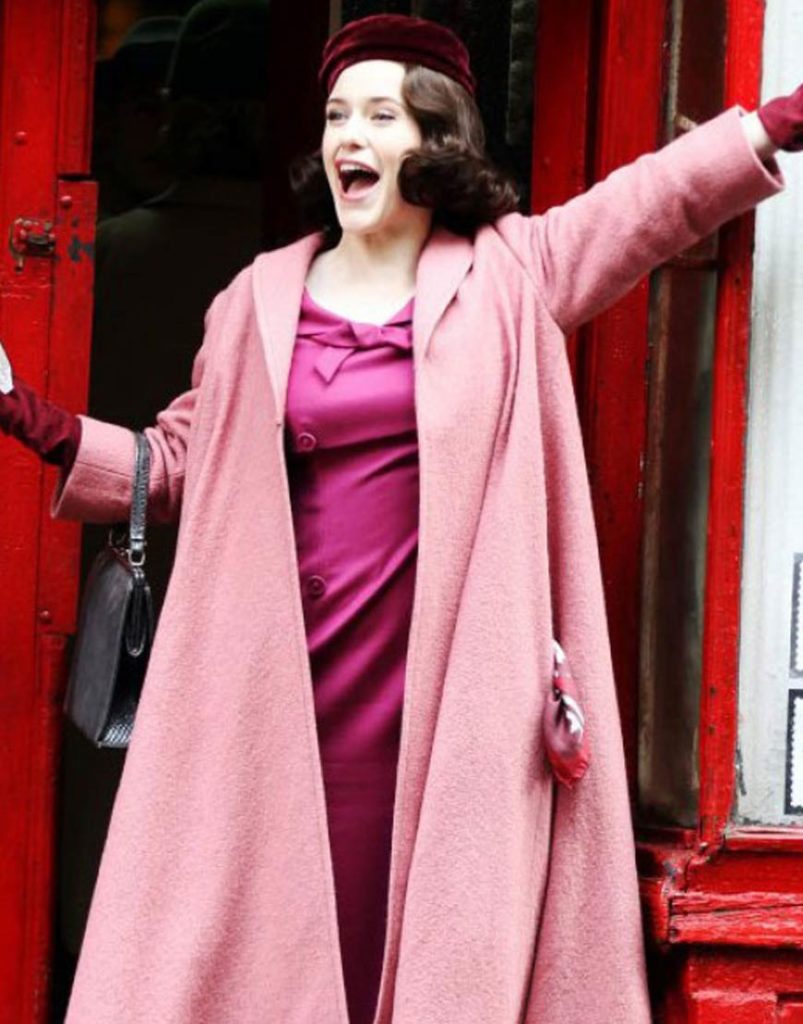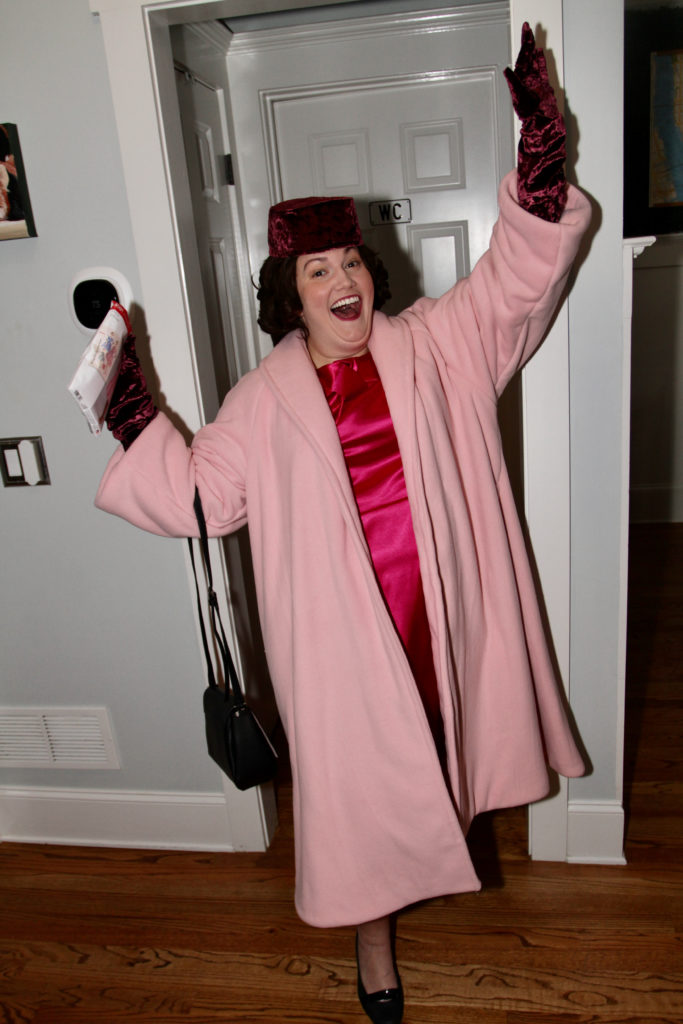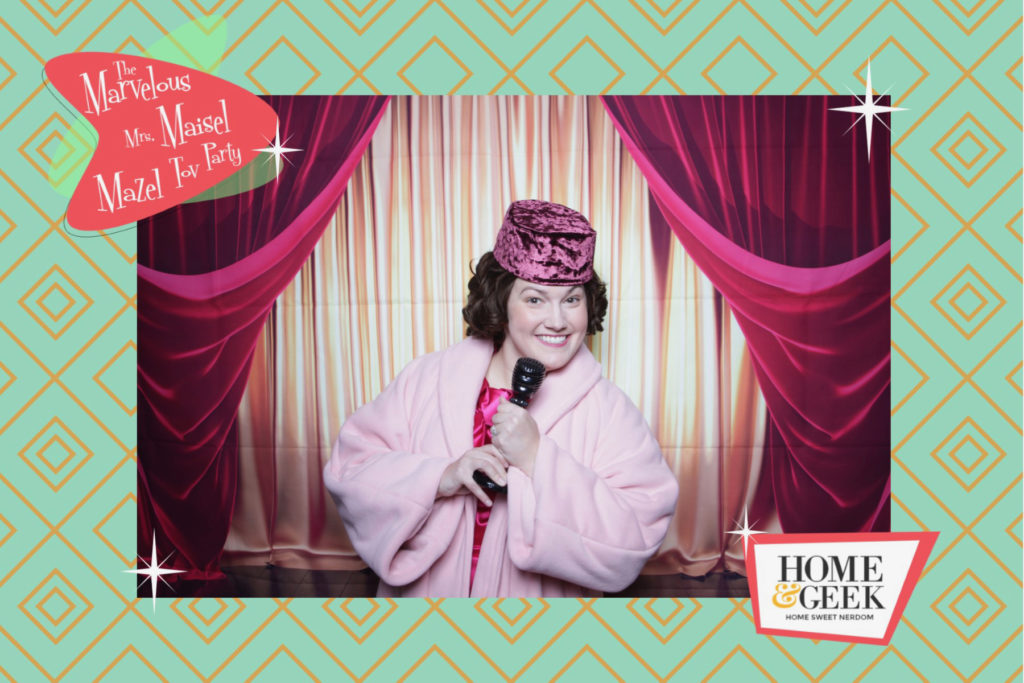 I think I got pretty close with her "we got the rabbi" coat and dress. The fuchsia underdress is Simplicity 8591 (View C with sleeves from View A). I also omitted the gathered waistline and added pleats to the side and back to fit the waistline. I used a stretch charmeuse satin in dark fuchsia from Fabric.com.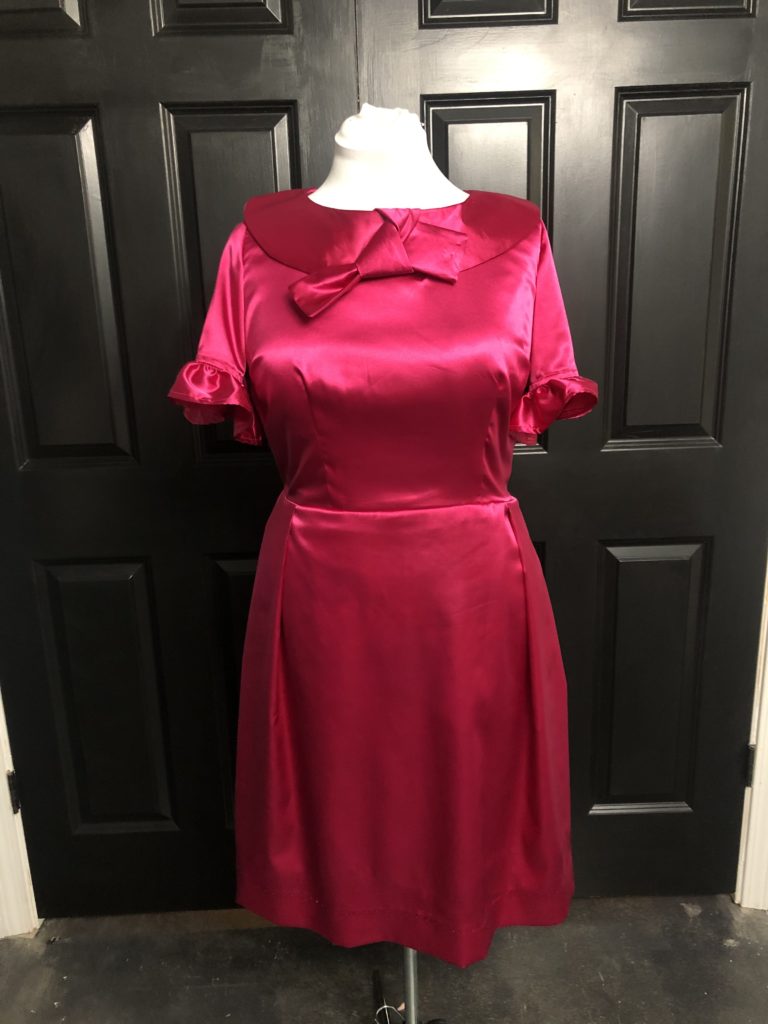 For Midge's light pink coat, I used Simplicity 8509 (view A) but omitted the lining since I was short on time. The coat fabric is 8 yards of Powder Pink Anti-Pill Plush Fleece from JoAnns. I used two layers of fabric basted together. It was VERY thick for my sewing machine so I had to go very slow.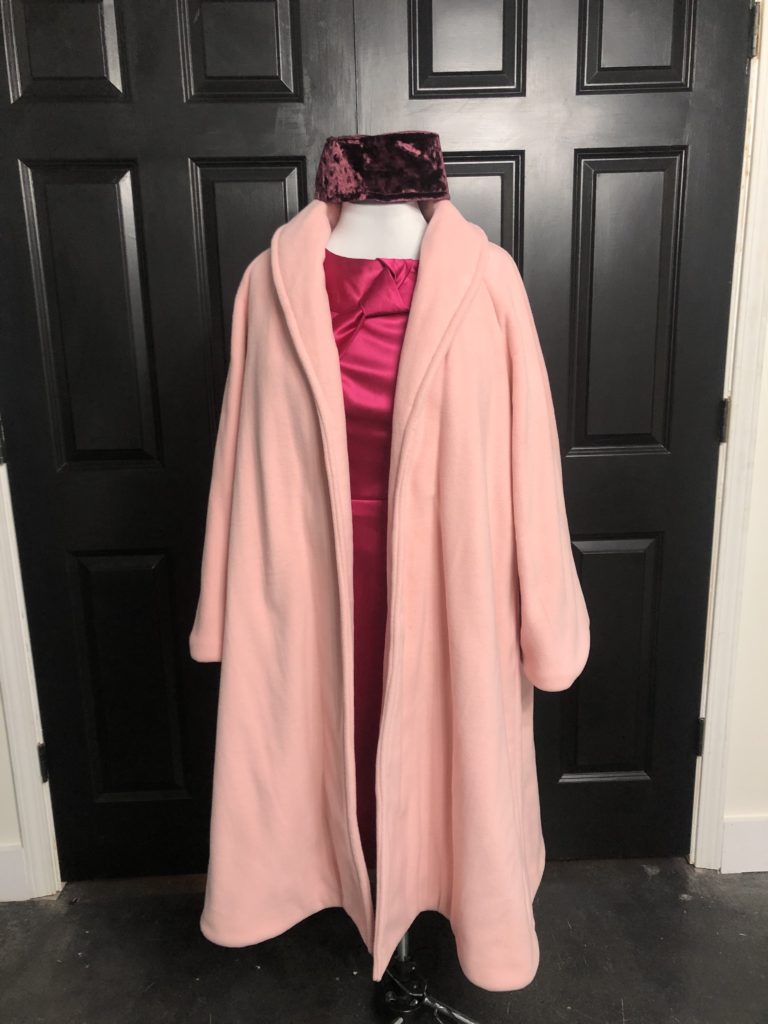 The glove pattern is Butterick B6398 modified to omit the gusset and hand sewn in the car during holiday travels. I used a very stretchy crushed velvet remanent from Joanns. The pillbox hat is Simplicity 4178 enlarged to fit my giant head. I highly recommend making this pattern out of cardboard or paper first to see how it fits. I had to add 2-3 inches around the base and enlarge the crown oval piece.
I've been looking for a way to display my vintage hats collection and I finally found this hat tree from Amazon that rotates and holds 15 hats. It was a Christmas present to myself and I love it! It was great for party guests if they needed a hat.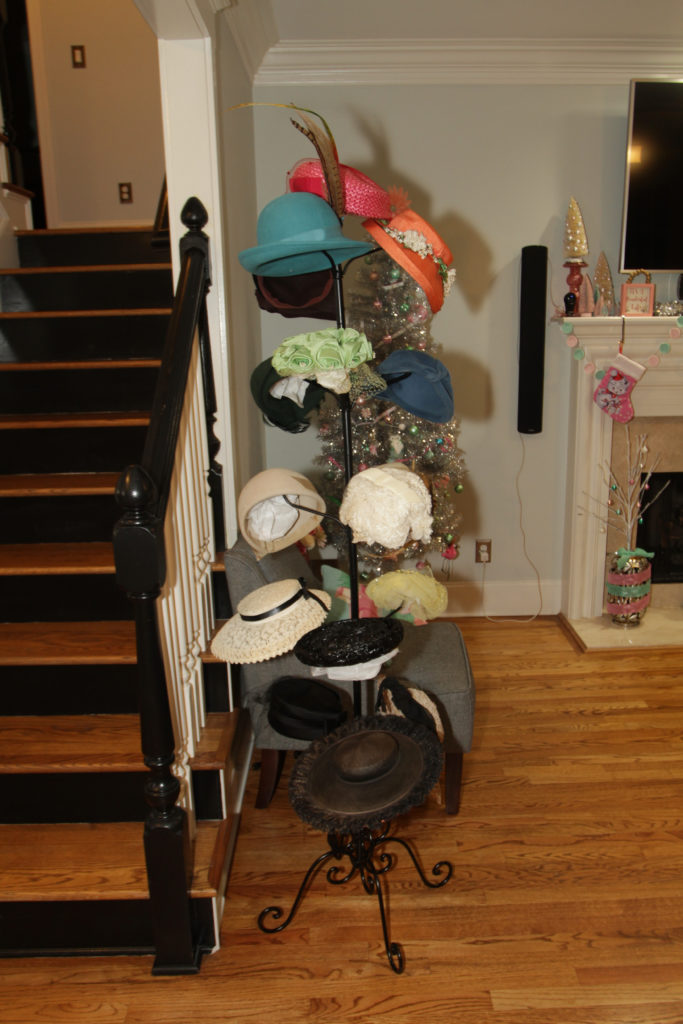 You may notice my holiday decor in the background. I love the vintage inspired color palette of pink and mint green. It reminds me of Christmas and my favorite chocolate holiday mints from – Sally Lane Candy Farm in Paris, TN. Yes, you heard that right – chocolate mints inspired my holiday decor! Check out more pictures and where I sourced everything here.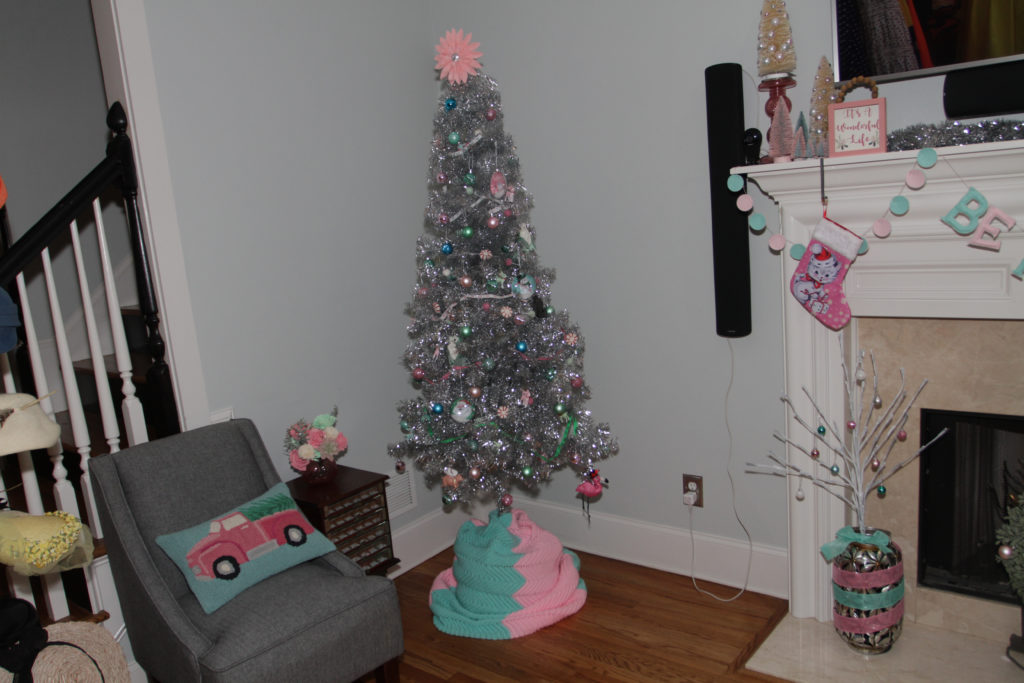 After a trip to NYC, I feel in love with these vintage posters (sold as "wrapping paper") in the New York Transit Museum. They range in age from 1891 to the 1950's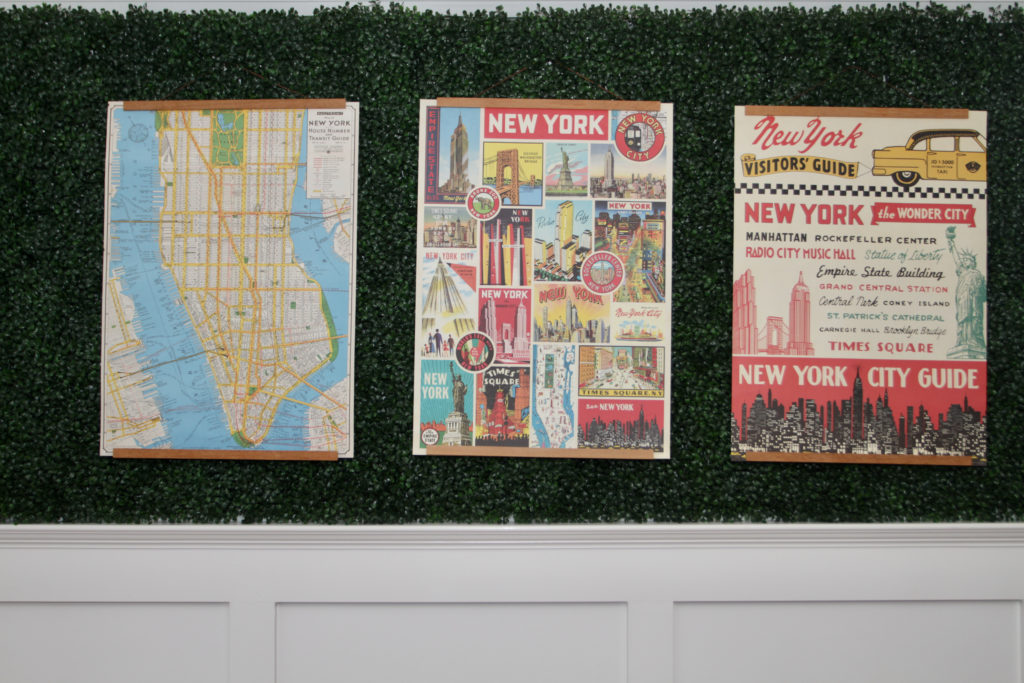 The fabulous Christopher Octa of @octagrapher set up a photo booth with an adorable background. Here is a slideshow of the photos:
Don't forget before you go on stage- Tits Up!!