Untitled Goose Game is my favorite video game of 2019. It's the first video game I've played in many years and I adore it! The premise is that you play a goose who wrecks havoc on the English countryside. On each level, you are given a checklist of items that you must accomplish to unlock more of the game. Some tasks are easy like stealing food for a picnic but some are hard like making a townsperson put on a different hat. The controls are very simple. You can HONK, pick up items, flap your wings and duck down. That's about it. It's simple, creative, hilarious and fun! I immediately fell in love with this goose.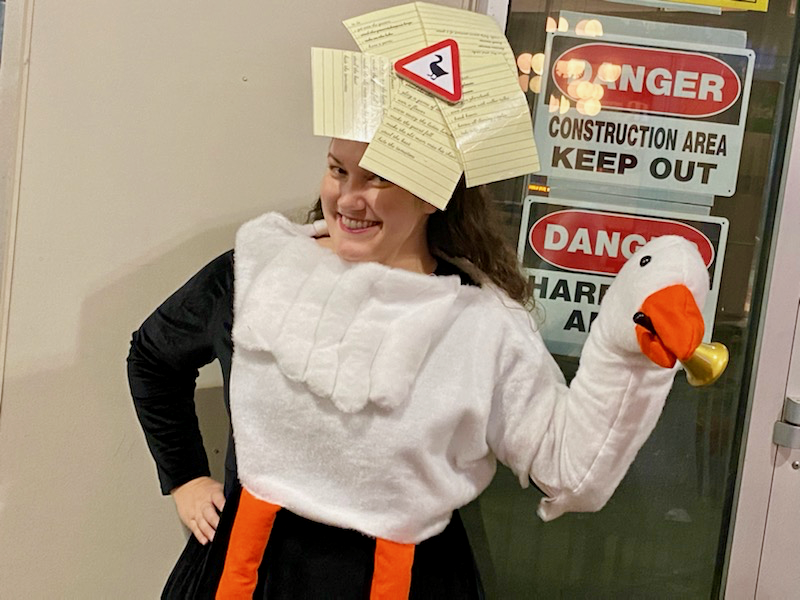 The game was released in September of 2019 and I knew I had to create a goose as my halloween costume. I envisioned that this would be part costume and part puppet.
Goose Costume:
– Black velvet dress from Amazon
– Heat transfer flocked vinyl for the "HONK" on the hemline
– "Honk" words cut on my Silhouette machine. Here is the file.
– Swedish Sewable tracing/pattern paper to create pattern
– 2.5 yards of white plush felt fabric
– 0.5 yards of orange canvas fabric
– Plastic eyes for dolls/plush
– Headband
– Fiber-fill for stuffing
– laminated checklists and logo from the game
– Hand bell (the final task for the Goose to complete)
I started with a basic outline of a goose on the tracing paper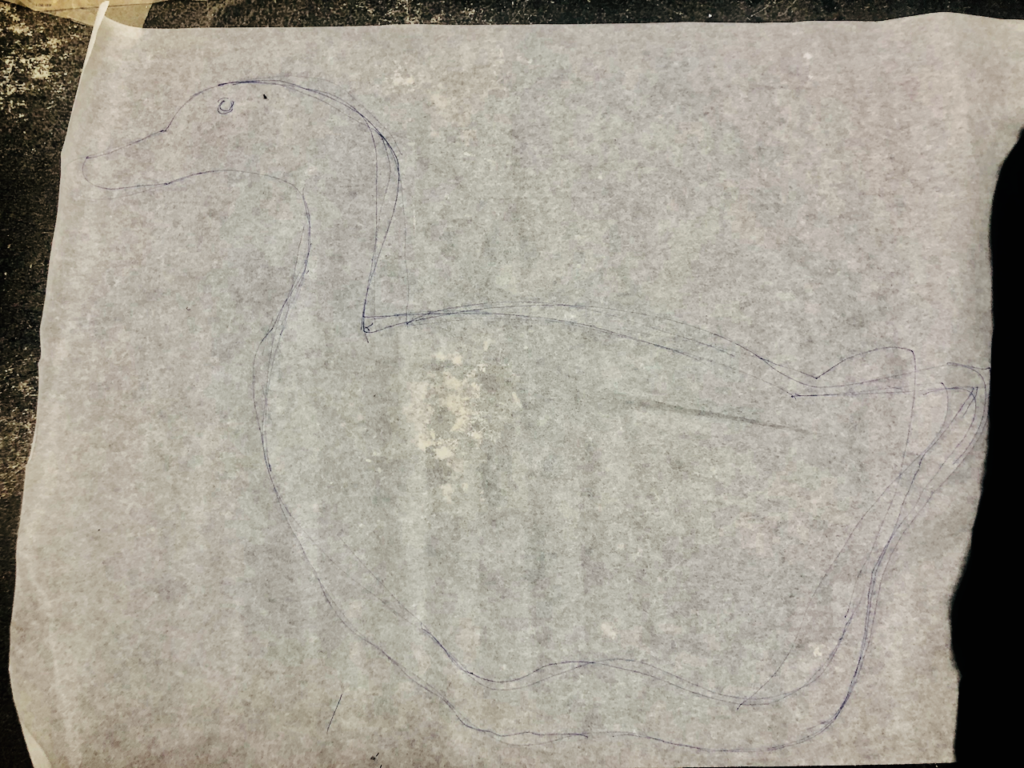 Once I had the basic shape, I pinned the goose to my hand and body to see how it would look and adjusted the pattern as needed. As you can see, I had to add more room around the head for my hand to fit. The wonderful thing about this pattern paper is that you can sew it and see exactly what it will look like before you cut your final fabric. I used a long stitch length or a basting stitch so I can remove the stitches when I was happy with the final version.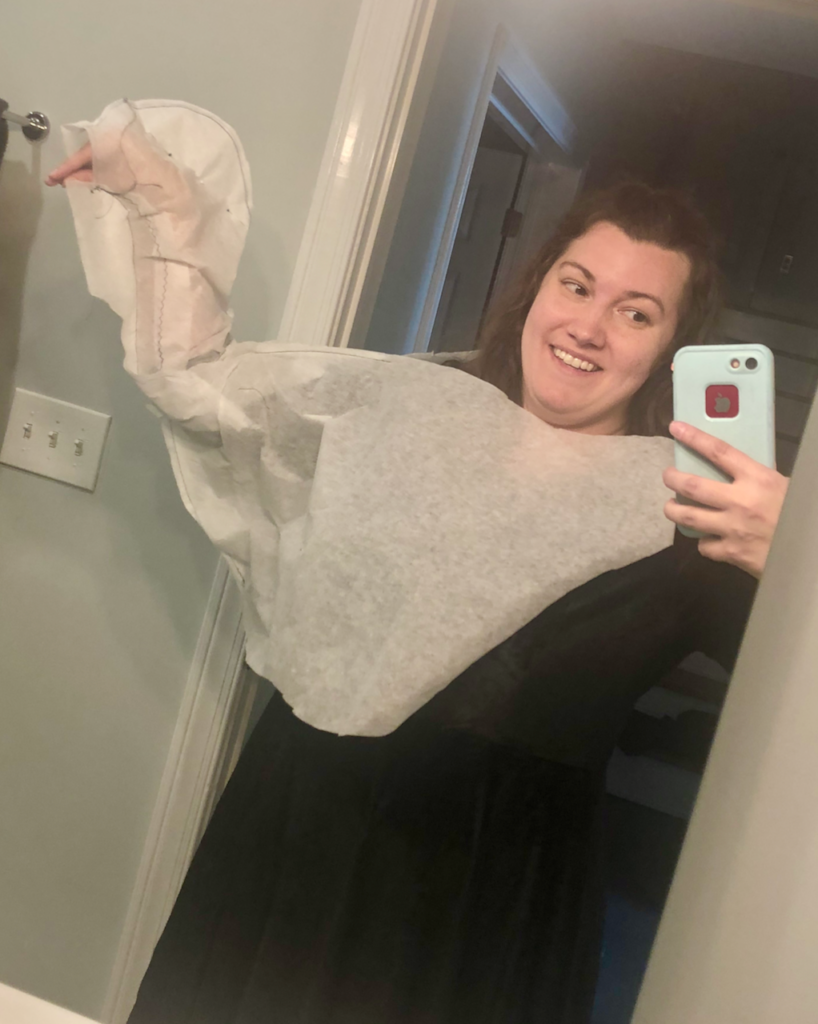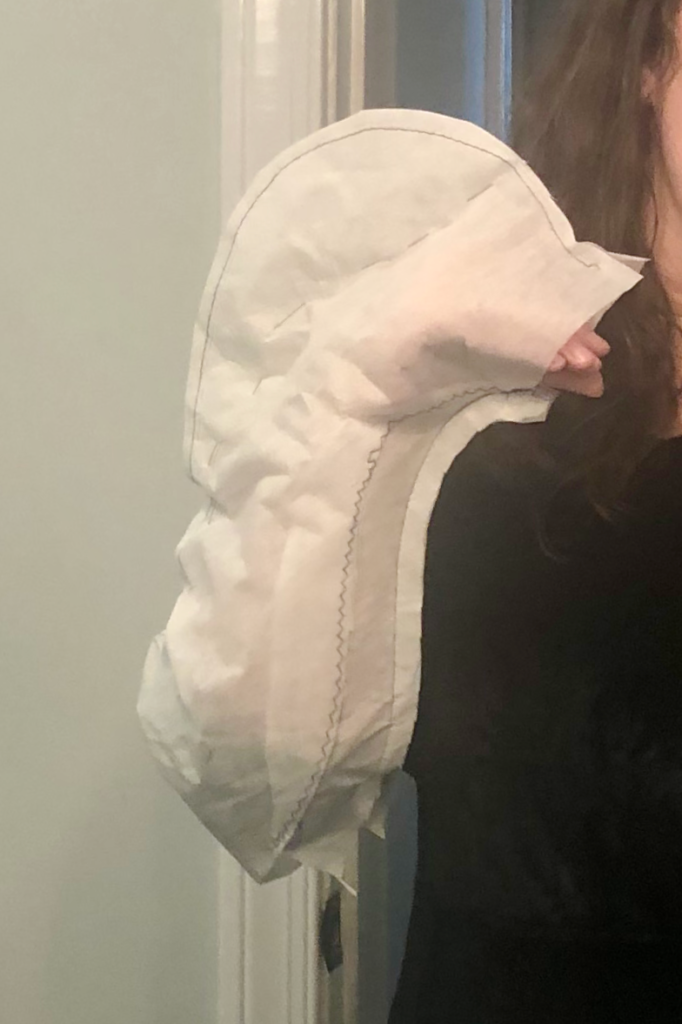 I cut my fabrics and sewed the pieces just like my paper pattern mockup. I used a bit of fiber-fill to help fill out his body and his wings. I used orange canvas for the beak and the legs. The legs were tubes of fabric stuffed with webbed toes added at the bottom.
Once my shoulder puppet goose was finished, I used heat transfer flocked vinyl and this file cut on my silhouette machine to add "HONK" along the hemline. I tried to find a font that was similar to the font used in the game and settled on "Select Mono".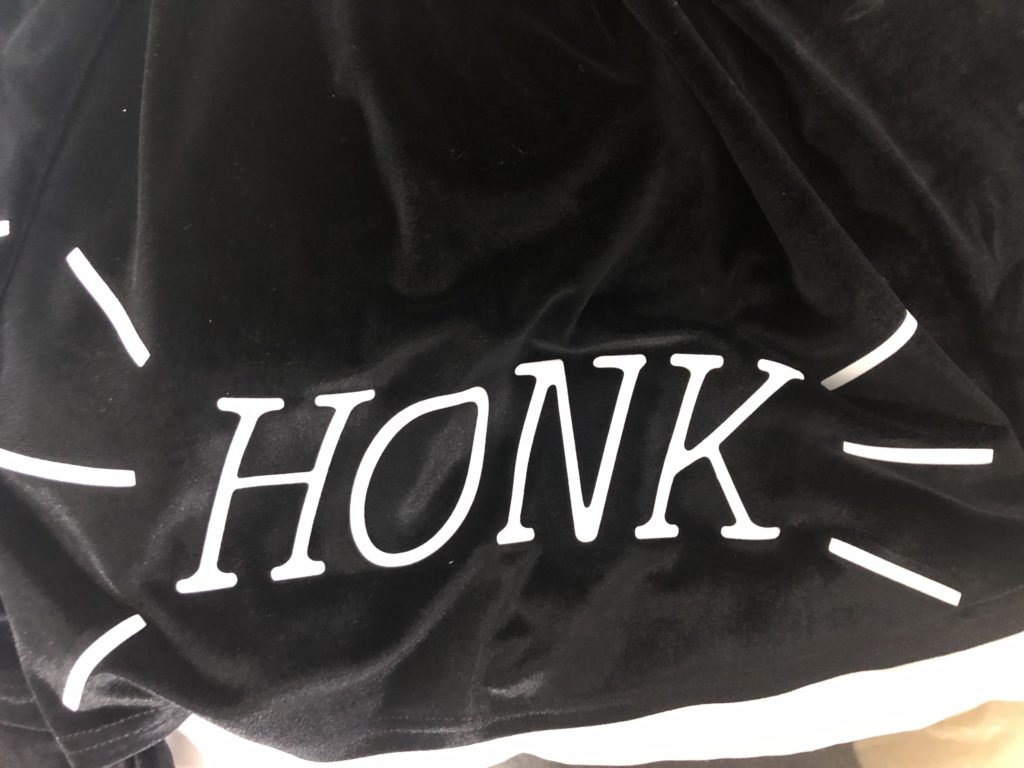 To top off the the ensemble, I laminated checklists that were screenshot from the game and hot glued them on an old headband. Add bell to goose beak and you have an untitled goose costume!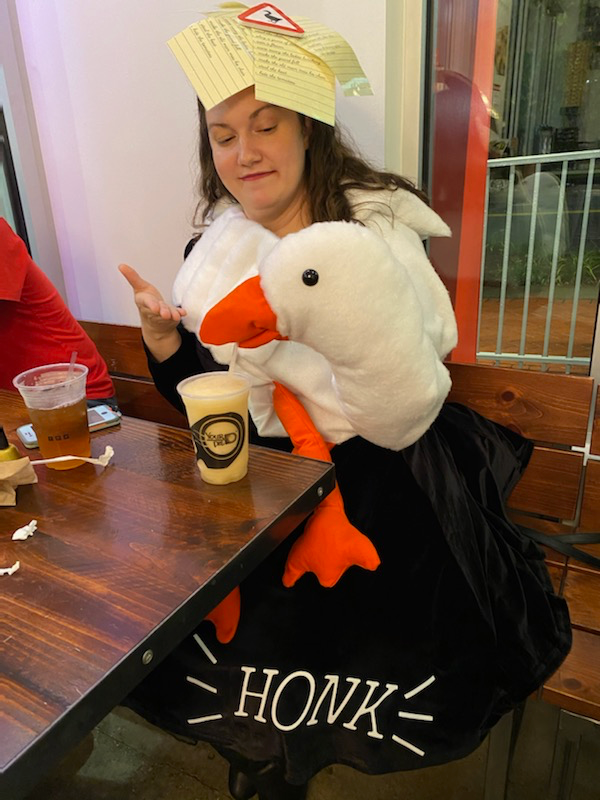 I adored being a goose for Halloween. Only a couple of folks recognized me from the game on Halloween night but they loved it. WORTH IT!