Love Hamilton the musical? Try these party ideas! This party was created for a watching party for the PBS documentary, Hamilton's America. This party was also featured on the Georgia Public Broadcasting website in 2016.
DIY Project list:
– Hamilton Bunting
– Popcorn buffet
– Hamilton themed costumes
– Ipad Photo Booth
– Light-up Marquee Sign
Food/Drink list:
– "I Am Not Throwing Away My Shot" jello shots
– "Just You Cake For It" cupcakes
– "Guns & Dips" chips and salsa
– "A Winter's Cheese Ball" cheese ball and crackers
– "The Popcorn Is Non Stop" – popcorn buffet and assorted toppings
– "Cabernet Battles" red wine
– "Put A Stop To The Roll Affair" swiss cake rolls
– "Say Dough To This Cookie" cookie platter
– "Raise A Glass To Teadom" sweet and unsweet tea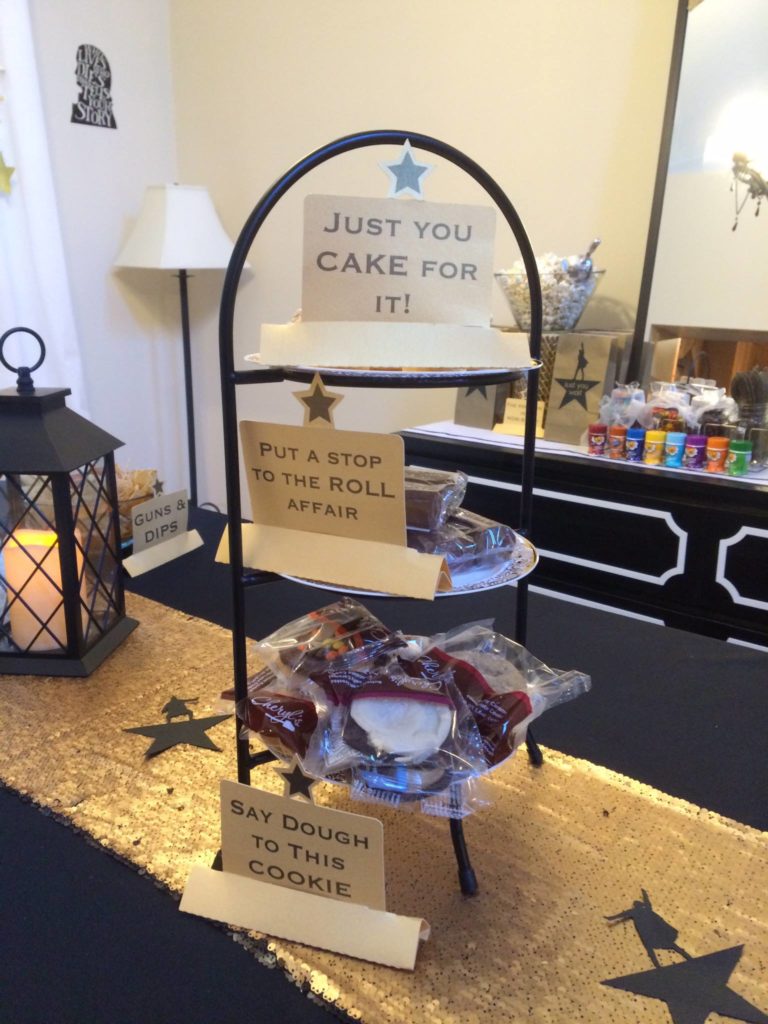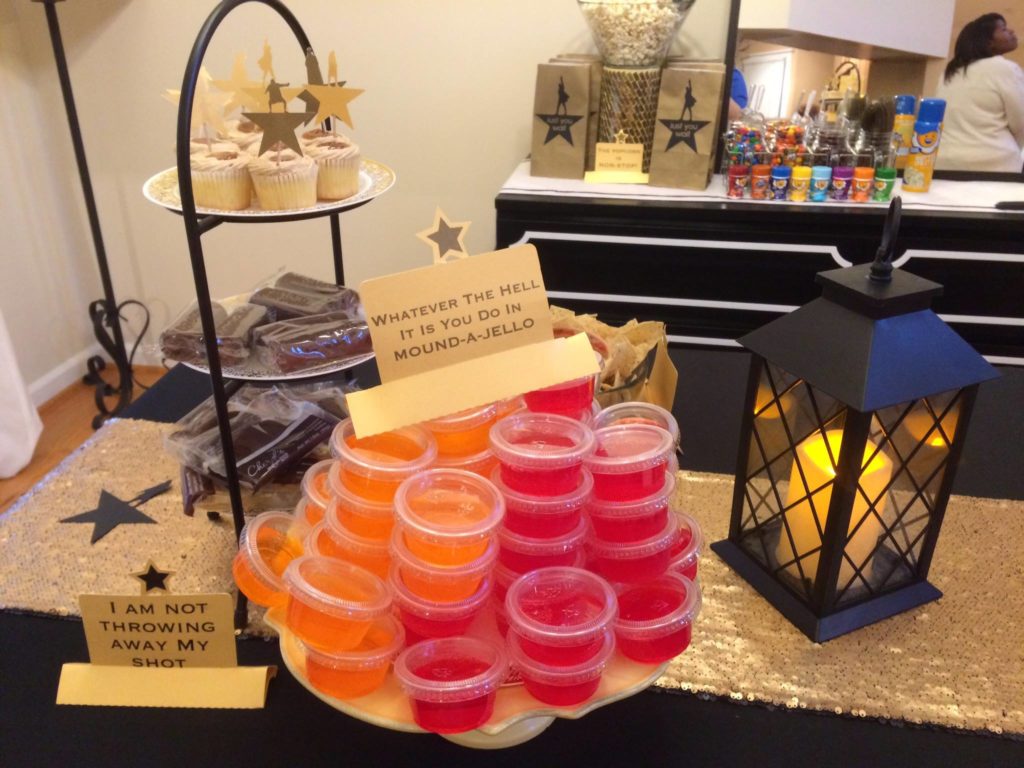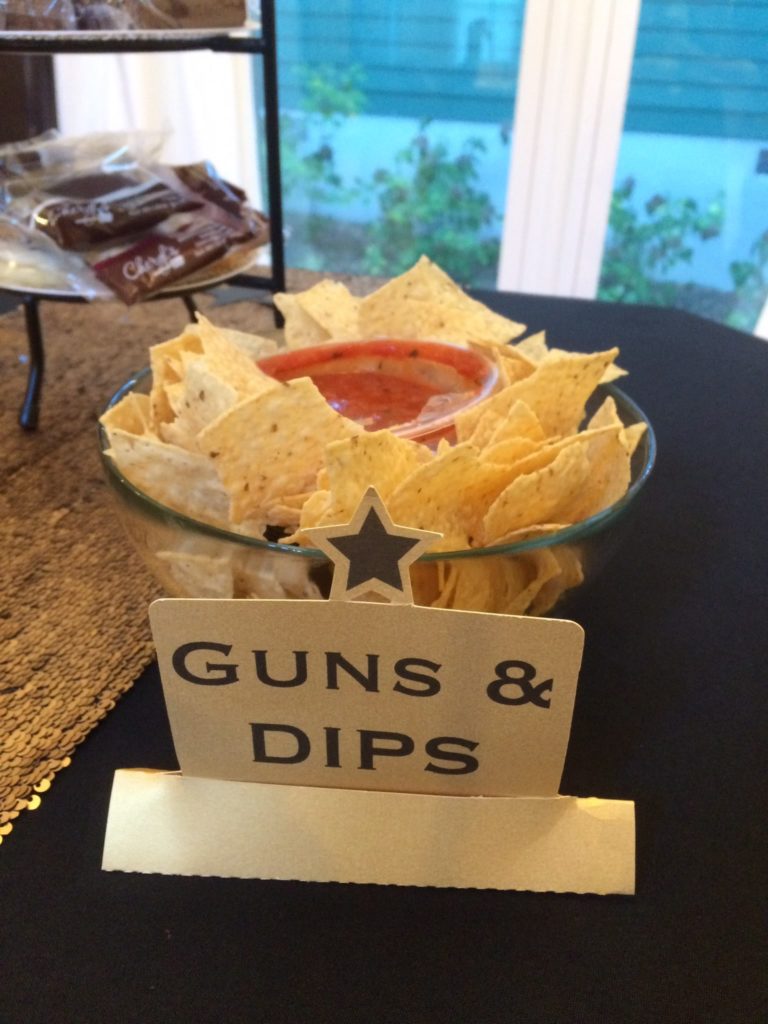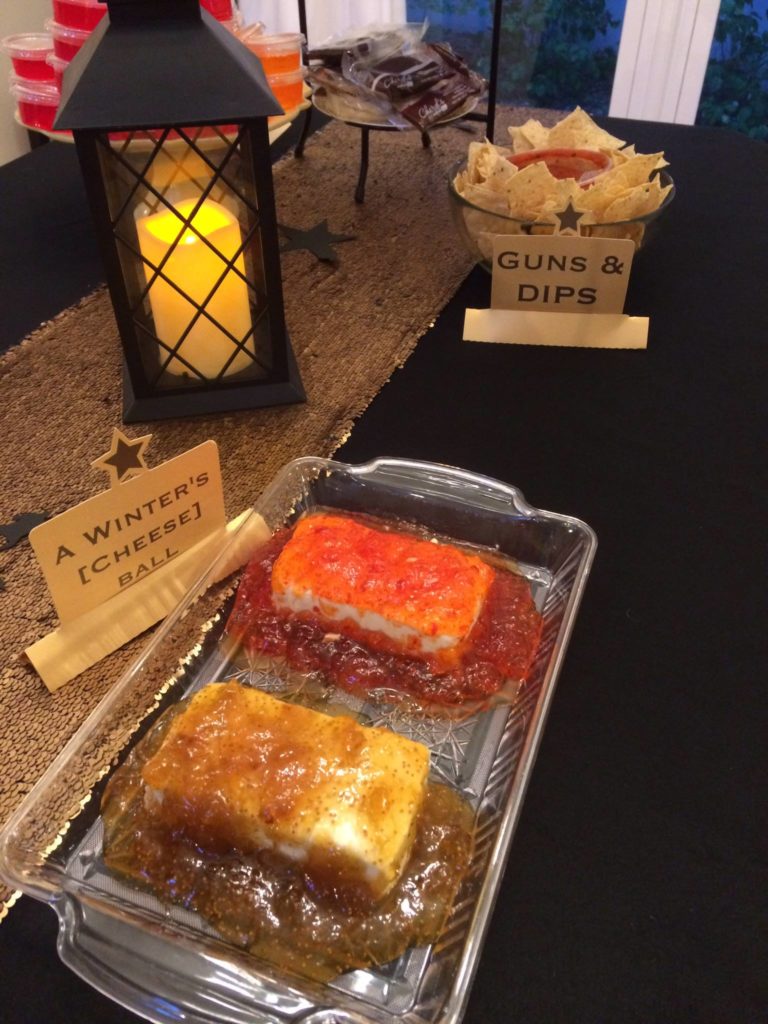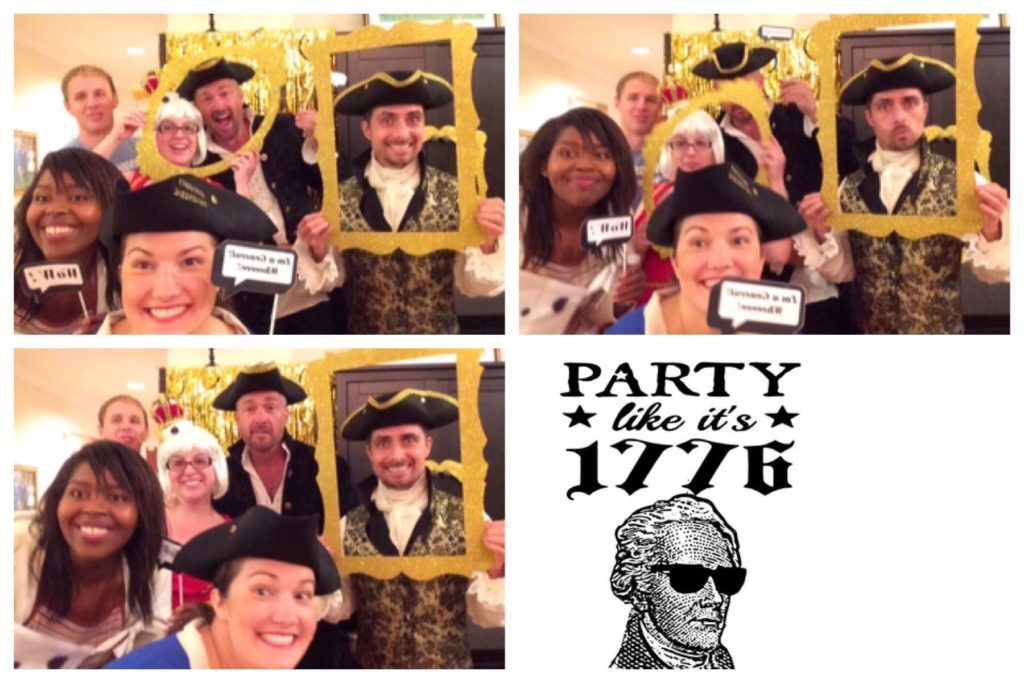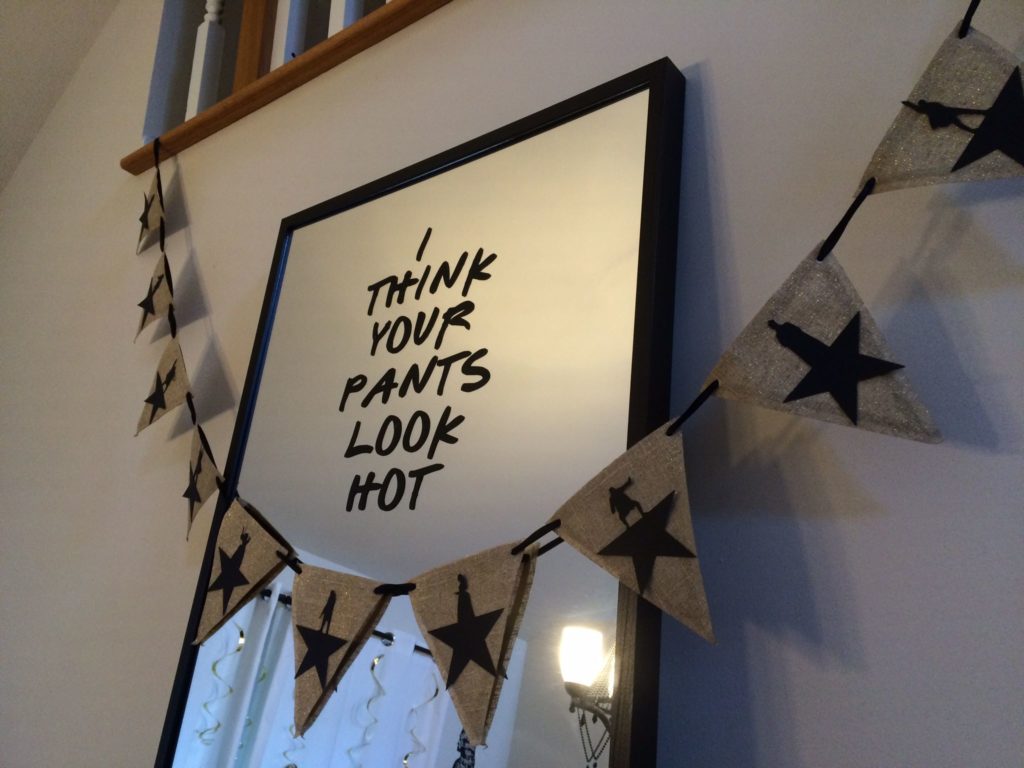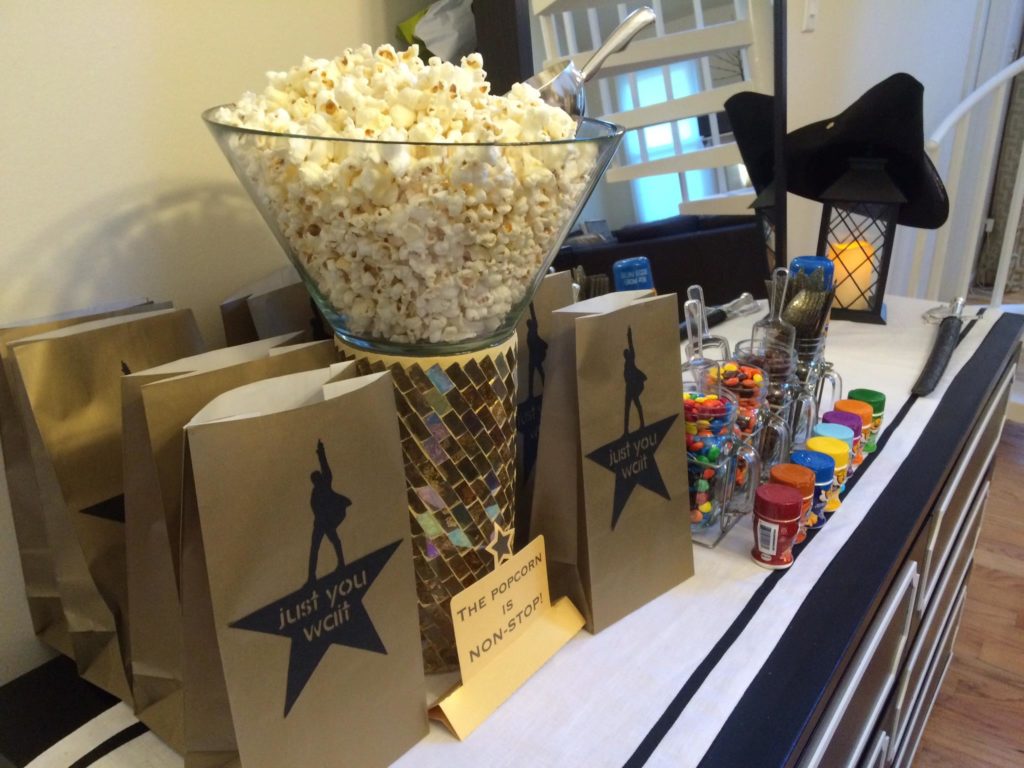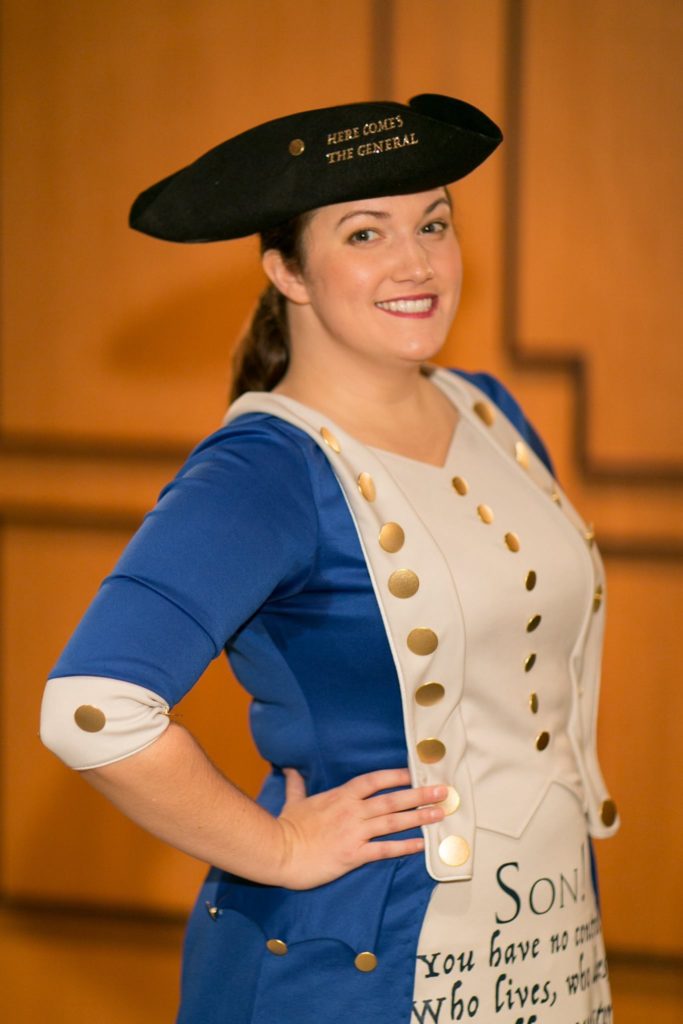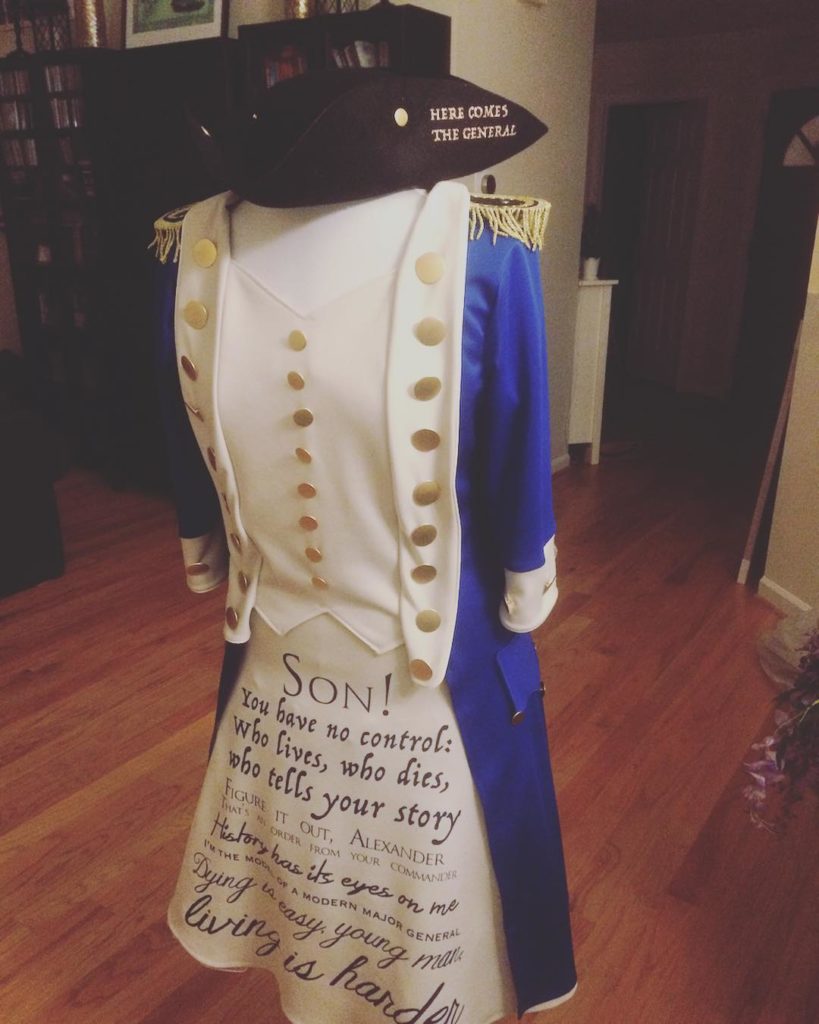 Fashion:
My George Washington dress was drafted by me. The blue dress is one piece with a fake vest insert and a lapel. The ivory fabric is a separate skirt with Siser EasyWeed Stretch Heat Transfer Vinyl quotes from George's lines in the musical. This type of vinyl worked perfectly and stretched with the poly/spandex fabric and adhered with a regular home iron. To download my .studio3 file for Silhouette, click here.